Do y'all remember these yarns?
The yarns were a wee bit spendy, but worth saving up for due to their colors. Well, their colors online. I thought they'd be more jewel tones, but they're more muted in person. Still, blue!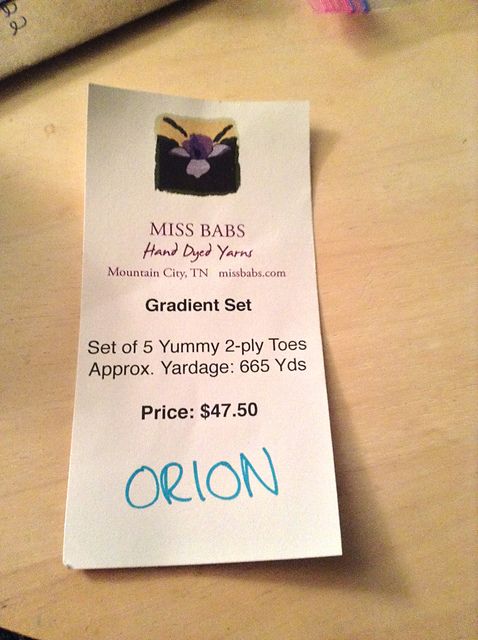 A friend of mine (you know who you are) is a knitter with a gift for it. She can do cables, lace knitting, she made a fucking gorgeous knitted dress out of silver sequins. If she weren't so talented, she should be ashamed of herself for posing as a human being when in fact she's a damn knitting demigoddess. So this friend also regularly knits with beads. Tiny beads. Tiny bloody beads in lace knitting. And as usual, it's beyond beautiful what she creates.
I wanted a little of that shiny action. I tried last fall and promptly questioned my sanity, put away the beads and beading equipment and knitted some boring, safe, cotton dishcloths.
Then in searching for another project's bits and pieces (googly eyes and fabric glue for a shark hat), I stumbled on the box that had the beads and equipment in it. Hello! And immediately lost my mind and focus, and began beading a knitted side-to-side scarf. I should have my head examined because I like it. The yarn is soft and the beads are, well, shiny.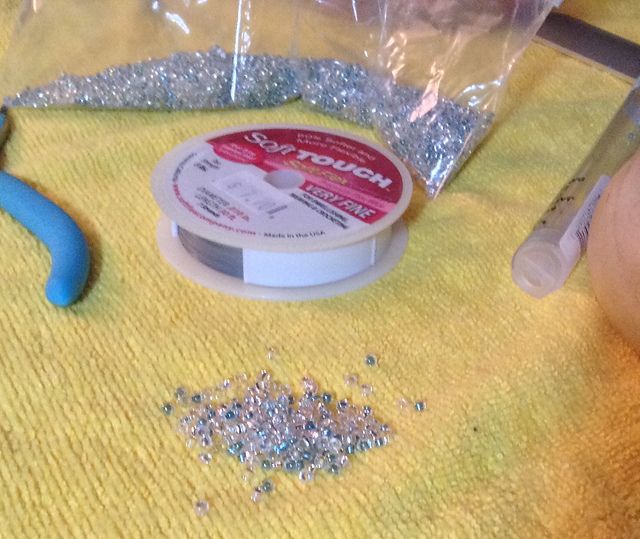 I'm waiting on my beading needles to arrive tomorrow to go back to this project. The beading wire I had is much too soft and incredibly fiddley to work with in the yarn.
In the meantime, it's working on Bitey the Shark Hat and in between, the cashmere and silk scarf that I'll be knitting on until my death bed, I'm sure.
I'm still missing my girl, Tank. Even if she did hog the comfy leather couch and then ignore me when I tried to take knitting photos with her in the pics. It's going to be a long time before my heart heals from the longing for her.