This pattern is dead to me.
I paid for a lesson in crochet to do this pattern. Upon getting about 3% into the pattern, I thought I was going to lose my mind. It was all written out in long-hand. No chart.
I can't believe I paid for a complex pattern without inquring if it was charted.
I conferred with people who know these sorts of things, and basically it was agreed upon that it was written like an Algebraic word problem.
I loathe Algebra.
Done. Dead. Gone.
I've gone on to Plan B with my crochet tutor. I believe it will *not* end in tears.
Meanwhile, I bought yarn to cheer me up - from
Knit & Knot
:
It's going to be a crocheted and knitted rectangle shawl for me. I love the Plymouth Baby Alpaca, as always, soft and lush. What surprised me was being stupid with yarn lust over the bling
Tiara yarn
(colorway: Iris Blue).
So. Pretty.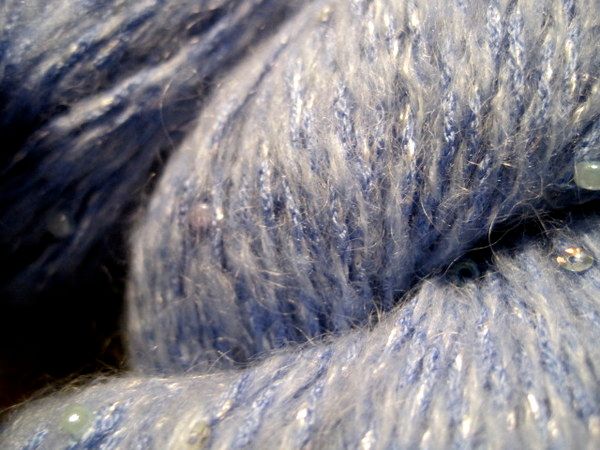 Also, I found this at Knit & Knot. Cool, no?