And life continues...
I finished up the crocheted baby blanket. It's one of only two patterns I know how to crochet, Shell and Post Alternating, which my Gran taught me. She used it for virtually all baby blankets that she crocheted. As I've mentioned before here, Gran was a bit disappointed that I didn't come to the dark side and prefered to knit.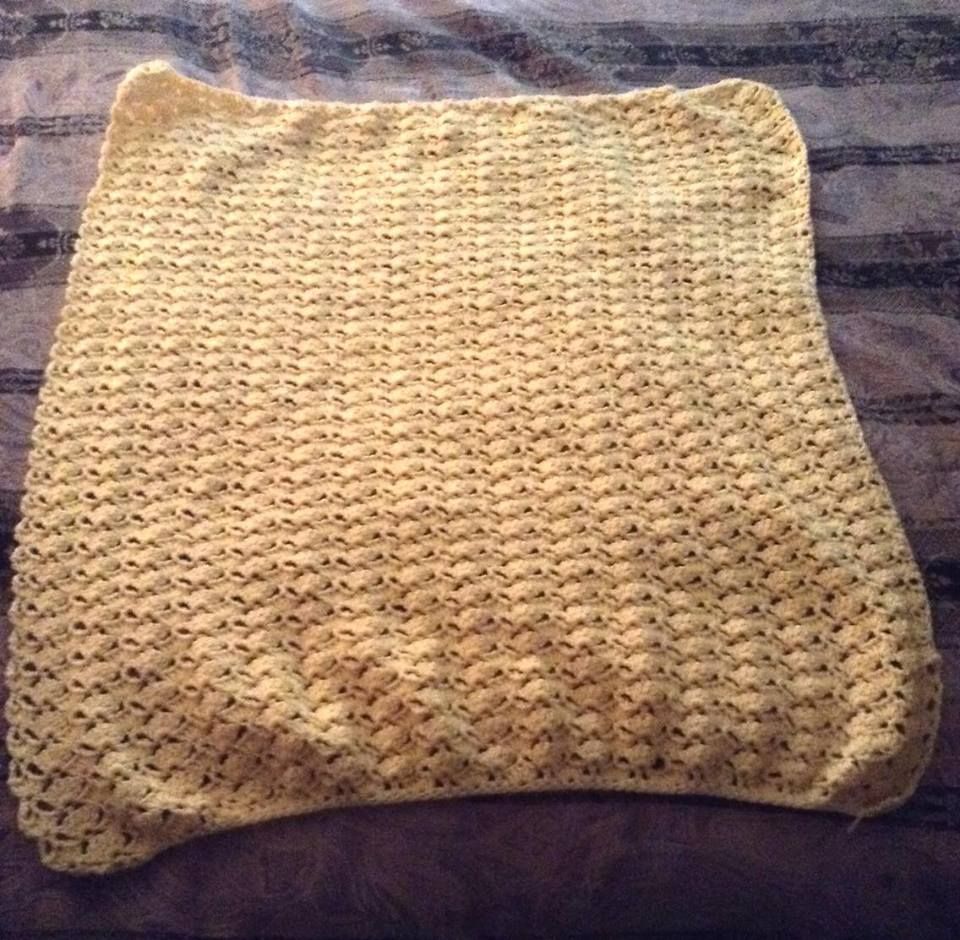 * * *
Hook
5.5 mm (I)
Yarn
Cascade Yarns 220 Superwash®
How much?
4 skeins = 880.0 yards (804.7 meters), 400 grams
Colorway
Lemon