I'm 75% finished with the baby cardigan I'm working on for the shower a week from today. And after a stop and start, experimenting, one Saartje Bootie is nearly complete. And today is a run out to Montana to pick up buttons for these items. (Did you see that, C? I'm making a trip out to Joann Fabrics...)
In the meantime, because all I have is a pile of unfinished items, here's the Tank and her idea of a good time. Snoring next to me when I'm reading before lights out: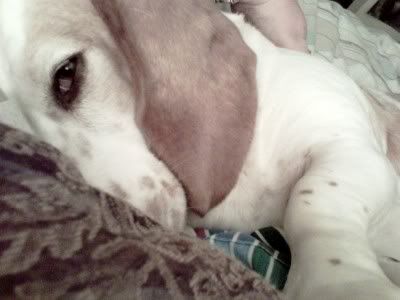 And the penalty for waking the princess is a belly rub: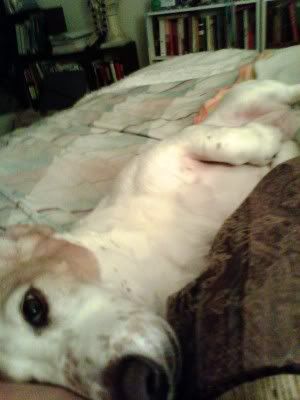 Stay tuned, I expect to have finished baby items posted tomorrow evening.
Or at least more Tank photos...