Okay, sort of more like hanging out on a friend's hands soon...
Just finished sewing on the mouth for the left and right mittens. This was a challenge as I have to stitch the mouth on a completed mitten.
The pinning went alright (rosewood pins from the
Knit and Knot
):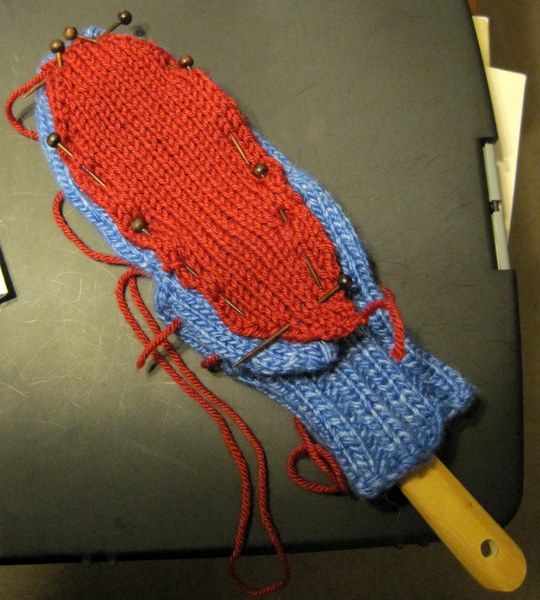 You'll notice the big, flat bamboo spoon in the photo. I had to come up with a way to stitch the mouth on while keeping the shape of the mitten, while I also kept from stitching the mitten accidentally closed. I don't have a
darning egg or darning mushroom
, although I'm not sure that would have worked given the shape of the egg or mushroom. The flat spoon worked much better as you can see from the final result: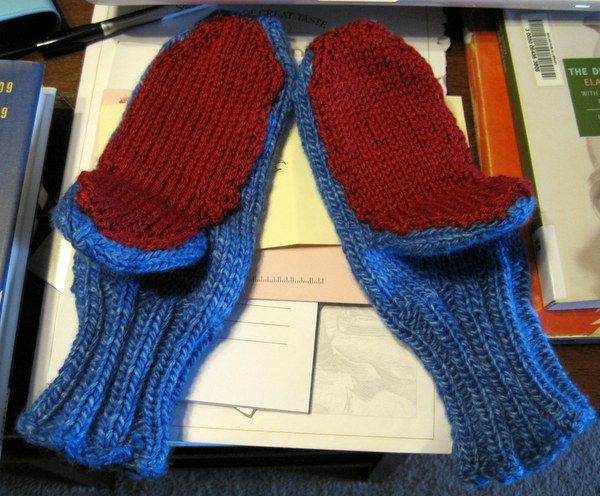 And to quote the Child O' Mine: "Rawr! I live in water!"
Next up: knitting the fins, adding the teeth and eyes.