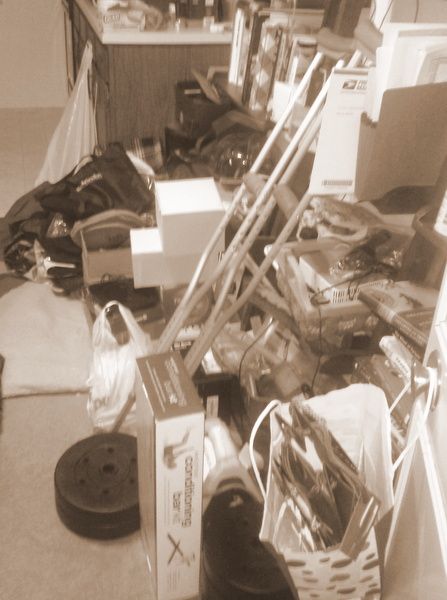 But not with knitting!
First, I finally graduated with my Master of Science degree - YAY!
Second, things have been a bit off for me lately, so knitting has taken a bit of break.
Third, I've begun the final purge and re-organization of my crap. The big push today is to clean out my storage closet where old papers and files, along with holiday stuff lurk. And assorted other crap. It's like Tetris from moving Hell in my living room right now. And even when I'm done repacking most of the stuff today, I've boxes of paperwork and files to go through and shred. Damn it.
To distract you from boring, here's the Tank.