Right, these are the things I think about while I'm knitting.
What have I been knitting? A variation of the Tulips sweater for Miss Ruby Fantastic who belongs to one my favorite people.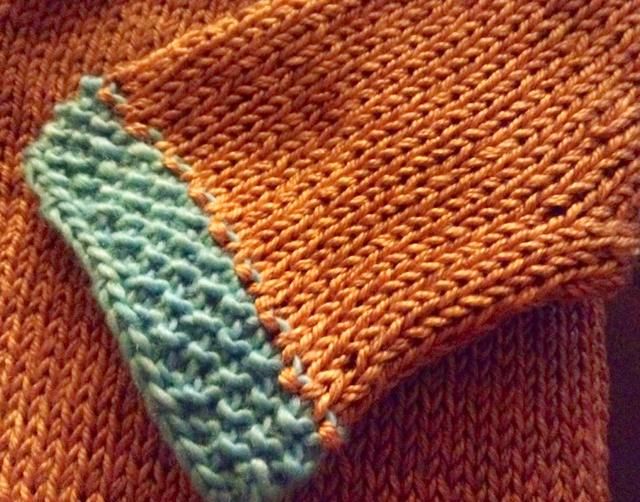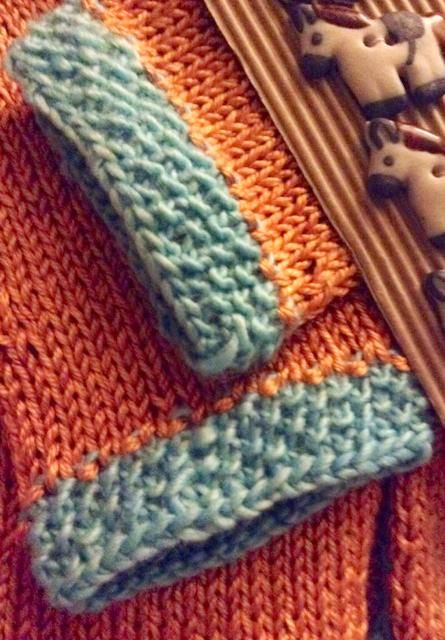 Down & Dirty Details:
Needle:
US 6 - 4.0 mm
Yarn
Handmaiden Fine Yarn Sea Silk
How much?
0.75 skeins = 327.8 yards (299.7 meters), 75 grams
Colorway - Pumpkin
Purchased at Knitty Noddy
Malabrigo Yarn Silky Merino
How much?
0.5 skeins = 75.0 yards (68.6 meters), 25 grams
Colorway - Turquoise
Purchased at
Knit & Knot in Bettendorf, Iowa