So a friend of mine has been torturing me with this fixation she has about chickens who are molting and in "need" of sweater vests. Now, I've knit various items for various organizations to help out those in need...but I draw the line at animal clothing. I knit one dog sweater and ol' Chesty McChesty Tank blew it out, so that's that.
Recently, I needed someone to care for said Tank the Sweater Killer, and my friend was kind enough to offer her home and her time to watch after the girl.
So I broke down and knit a chicken sweater vest and scarve. In my friend's favorite colors. But it was a stuffed animal chicken. I would have *totally* bought a real chicken for her, but for some reason her city doesn't appreciate well-dressed poultry.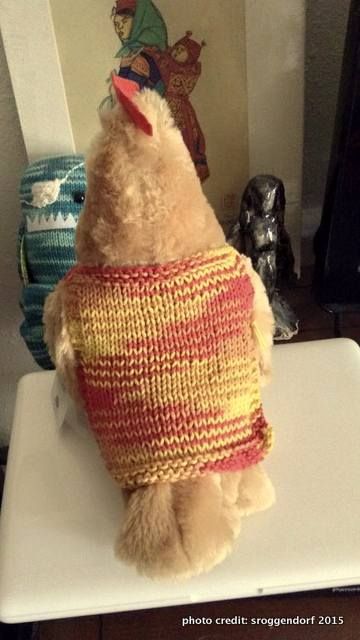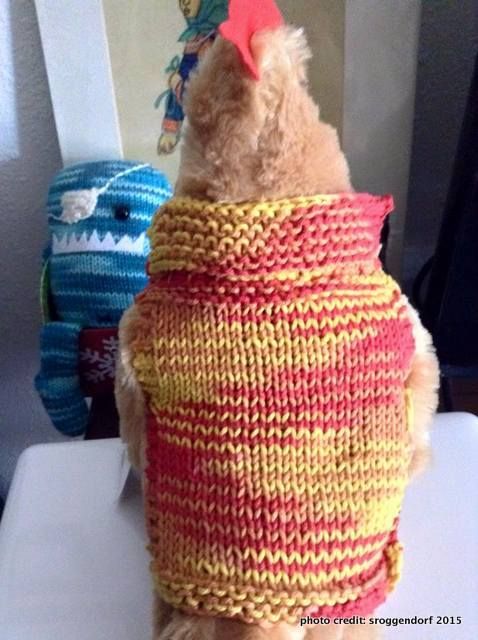 * * *
Vest is made out of cotton yarn from KnitPicks: Dishie Multi
Scarf is made out of woool yarn: Cascade 220, color is pumpkin