I love this
hat pattern
more than any other I have knit in the past 12 years. And you know that I've knit quite a few by now.
I knit it first in red and black for myself. I showed it to a friend who was smitten with it and I offered to knit one for him in his favorite colors, blue and black.
I love it just as much as in red and black.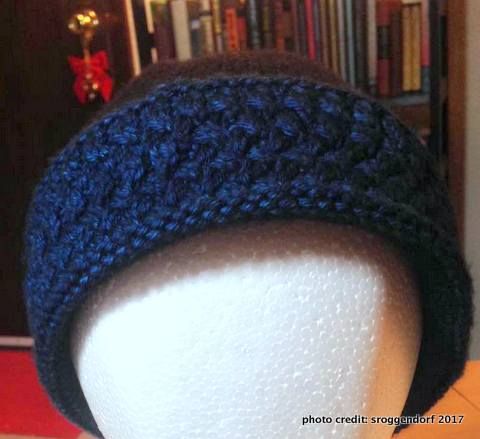 * * *
Down and dirty details
Needles
US 6 - 4.0 mm
Yarn for cabled brim
Malabrigo Yarn Rios
How much?
0.5 skeins = 105.0 yards (96.0 meters), 50 grams
Colorway
Azul Profundo
Purchased at
Jimmy Beans Wool in Reno, Nevada
Yarn for crown
Malabrigo Yarn Rios
How much?
0.25 skeins = 52.5 yards (48.0 meters), 25 grams
Colorway
Black
Purchased at
Jimmy Beans Wool in Reno, Nevada