It started out a bit fiddly and on size 5 16" circs. There was no way that cowl was going to fit around a regular adult noggin and not end up choking the life out of the person receiving it. So, I upped the circs to 24" and was much happier with it.
I am just delighted with the
Vikkel braids
("horizontal knitting" or Estonian braid knitting) on it. And the lace panel wasn't nearly as bad as I thought it was going to be; I could easily read the yarn to see where I messed up on it and it was quick to show you when you messed up a row.
I didn't like the gathers on the one edge, so I finished with the the stockinette and Vikkel braid combination.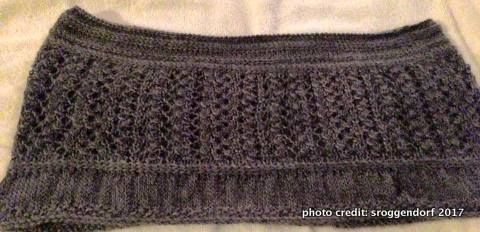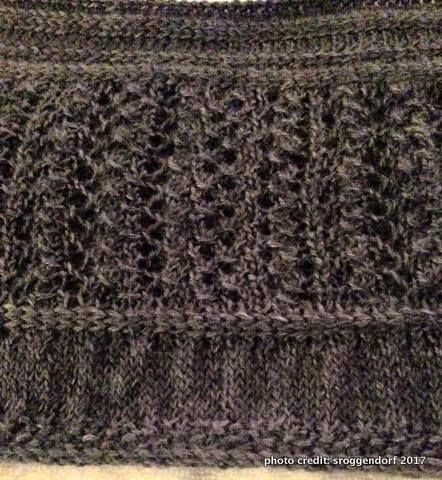 Overall, I'm quite pleased with the project. And the yarn is so deliciously soft. I'm pretty sure my "adopted" daughter will enjoy it.
* * *
Down and dirty details
Needles
US 5 - 3.75 mm
Yarn
The Fibre Co. Road to China Light
How much?
2 skeins = 318.0 yards (290.8 meters), 100 grams
Colorway
Hematite
Purchased at
Yarn Junction Co in West Des Moines, Iowa