First, sock heel that's been turned!
And now, Emma:
She loves car rides, and prefers the front seat to the back - but she was okay with napping on the backseat:
Checking out the apartment:
The balcony: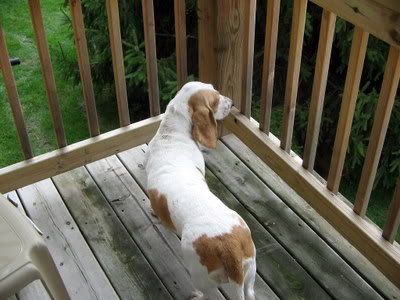 Checking out her bed and toys:
She feels the need to nap:
And is most definitely a sleep on the bed kind of girl: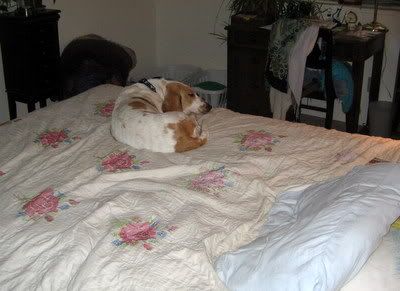 I woke this morning to my alarm, rolled over & Emma's snorkling away, still dreaming dog dreams. I carefully stroke her back legs and call her name, she sort of lifts her head, all muzzled looking, and then remembers who I am. Then? It's like I'm the greatest thing she's ever found! A lick on my chin, many thumps of that killer tail of hers, and head butts against my belly. Me=stupid with dog love.