Yes, I am! From here on out, it's going to be rocking the middle age gig for me. I can't wait to see what the next few decades bring forth. In the meantime, there was a shopping road trip to Galena this weekend to celebrate the kick ass 45 year old birthday...
A good friend and I motored up to Galena to visit
FiberWild!
and see what they might have to tempt us. Personally, after the last yarn purge, I'm set for projects for the next few years. Although, I had been eyeballing the Tulips baby sweater kit from Dreams In Color before going, this may have primed the pump of lust. (So to speak.)
I walked in the front door and immediately my eyes fell to the shawl that had been in the shop back in early fall 2011. I resisted temptation at that point, but I took it as a sign from wooly destiny I was meant to take it home now. I'm so glad I did! It's hand spun and hand woven by a local artist in Galena, it's called a "butterfly" shawl:
I'm just charmed to pieces by the whole shawl, but especially so by the cabled pockets on the front.
Then, it was as if resistance to two other project kits (which I had been sighing after in late spring 2011 and early fall 2011) had just evaporated. I fell hard: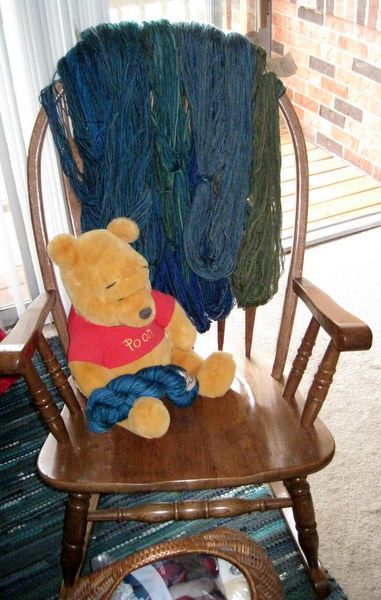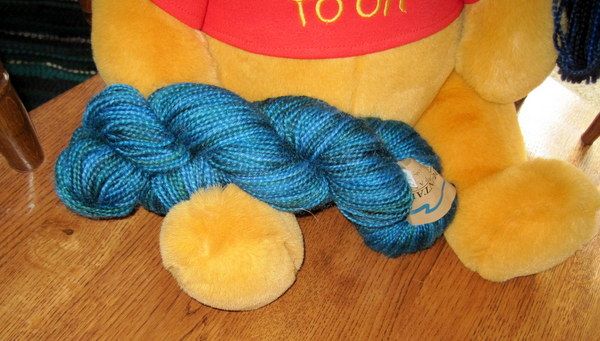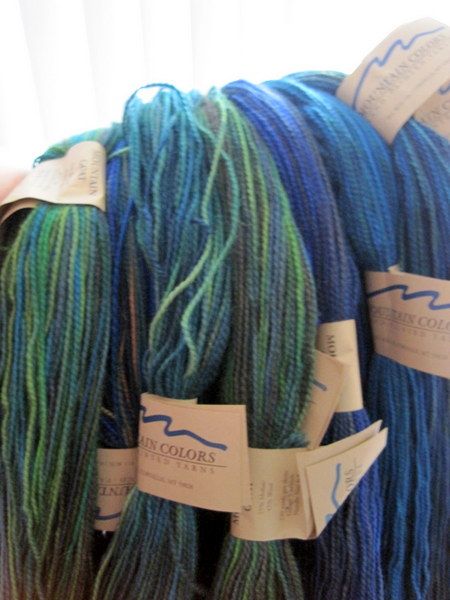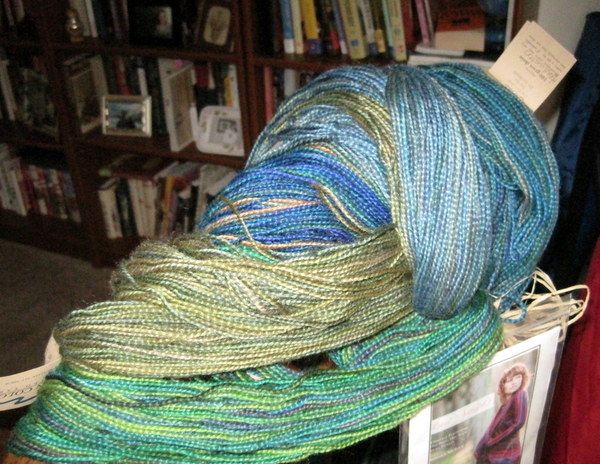 I was lugging around another armful of colored yarns for that kit debating on the expense and perhaps foolishness of purchasing it after getting the shawl, but then I saw these blues/greens/teals. I immediately chucked the other aside along with my doubts.
And perhaps common sense was the baby that was tossed out with the bath water (to mix metaphors) as I also ended up with this kit: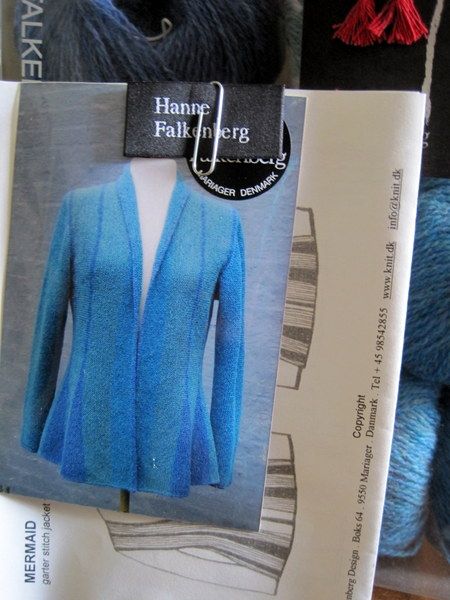 Finally, I'm not sure how I ended up with these size 9 sheep finial needles, but there we have them: