This is something one should keep in mind when buying yarn. Colors and textures thrill me to no end, as I'm sure it does for many of you, too.
I fell hard for that sexy Berroco Lustra in teal (it's a wool/tencel mixture). Unfortunately, the Mesh Cardigan I'm trying to knit is not suited to this yarn. If you've not knit with a tencel mix, it acts like silk - no give. And as the pattern rows have many SKP repeats, it was giving me fits. I couldn't get the yarn to give just that bit more to make it comfortable to use. And the knitted material suffered for it.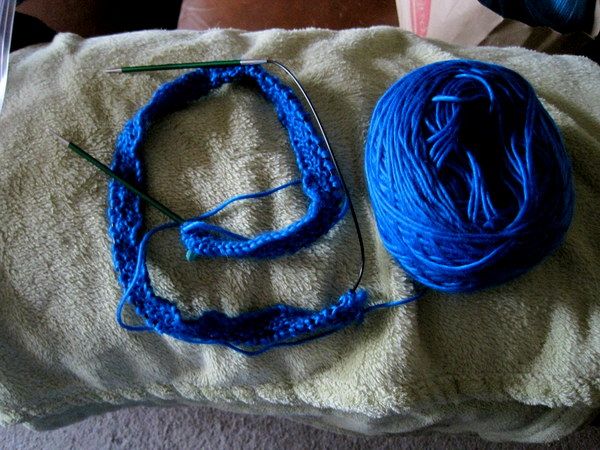 Hit the frog pond doing a 140 mph and I didn't look back. The yarn is now quietly tucked up, waiting to see what better pattern will suit it.
I then popped over to
Knit and Knot
, and bought some Encore:
I'll cast on the sweater after I finish up with
Dead Fish Hat 2
. I'm getting close to the end...