I'm one lucky Sumo Knitter to know so many talented persons! I have a friend I go to when I'm looking for a certain item that either I cannot locate anywhere or the examples I'm finding on Etsy and other sites for handmade goods do not fit my criteria for the product (price is a minor consideration, I value the time people put into their work).
So when I began the hot flashes era of my life last year, I began to buy fairly cheap fans to help mitigate some of the heat pouring off of me. This year, I invested in a nice, handmade Japanese silk fan:
Problem: I couldn't find a carrying pouch or case to protect it while I had it in my purse, briefcase or laptop bag. Enter the talented CL. You know the one, she whipped up this rice bag for me when I couldn't find one in dimensions to suit putting around my neck or lower back:
And these are what she came up with for my fan pouch request:
Most of which will be used with the laser-cut sandalwood fans I ordered: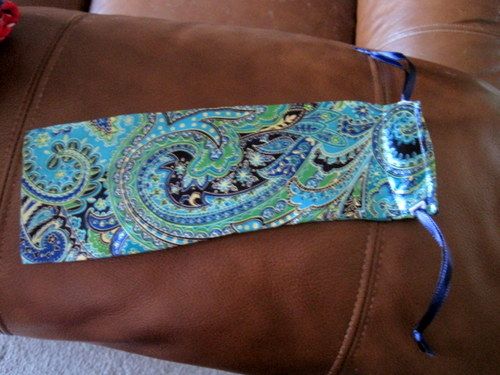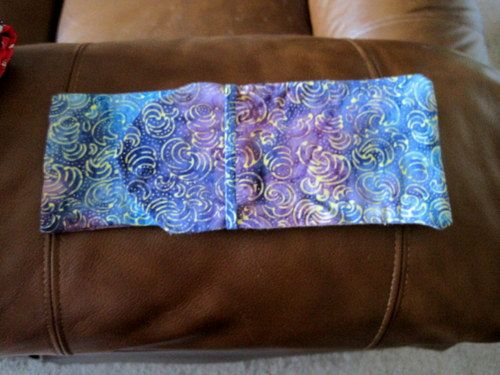 This one will be used for my small stash of office supplies I need to carry around in my case for doing the CIE gig: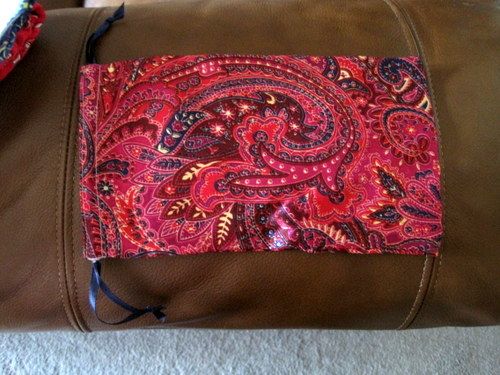 My favorite, and for the Japanese fan: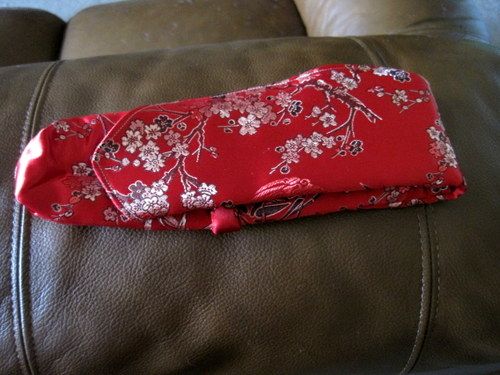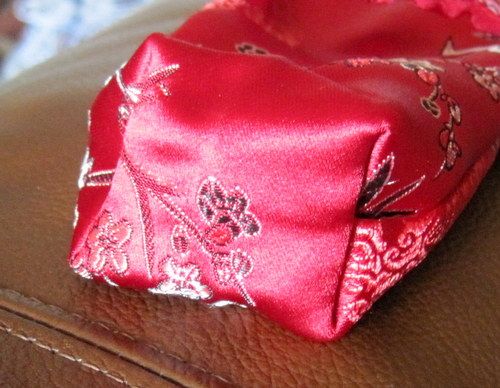 Thanks so much, CL, for helping me to survive my "fire in the disco" phase in life!