Because we're all enamored with this
Treads
pattern for fingerless gloves!
The red color distorts the photos enough that I had to do some funky work with the photo program.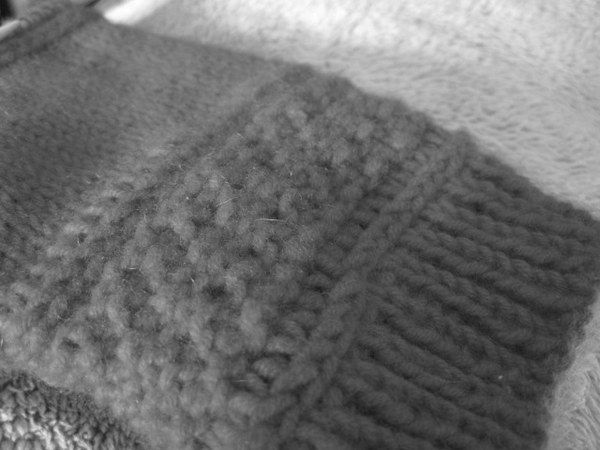 I love the lateral braid, even if it drives me a bit bonkers. I just get into a rhythm and then something happens and I forget where I'm at, then I go back and tink around to straighten myself out, and begin again. It's worth it.
The definition of the patterns aren't great also due to the type of yarn I'm using:
GGH cashmere
. I've had this for years, and actually this yarn was frogged from another pair of fingerless mittens that just didn't fit well any longer. So the softness of the yarn blurs the stitch definition in the photo, but it's lovely in person.