C'est fini!
I ran out of needle space even using my 32" and 40" SNA circs. However, it is lovely.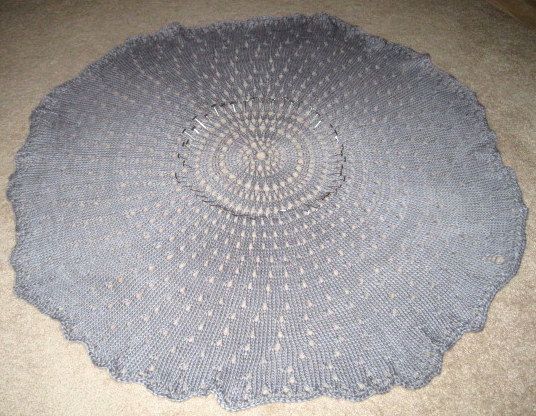 I only did a severe block on the center lacy bit:
* * *
Needles
US 9 - 5.5 mm
Yarn
Debbie Macomber Blossom Street Collection Cashmere Fleur De Lys
How much?
6 skeins = 558.0 yards (510.2m)
Colorway
Ennui
Purchased at
Jimmy Beans Wool