After conversing with persons, doing a pattern search, and after some guidance,
going back to the original pattern I started out with
, I've got the Scottish wool going back on the needles this week: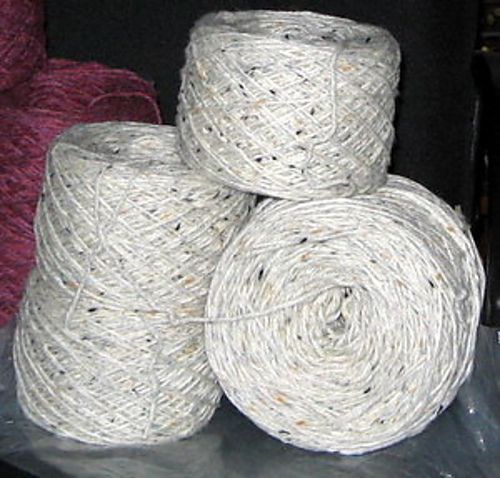 Meanwhile, everything else is on hold. This includes
Zombie Monkey
. Of course, if I need a break from the cabled shawl, the monkey's going to be the first one to get pulled into action.
My goal is to have the shawl done by mid-August.
Then it's Zombie Monkey time.
Also? I may have, sort of, fallen into
purchasing some of this yarn for a shrug
, in the powder blue colorway.