Now that the recipients have their thank you gifts, I can show them off here.
Thank You Gift Scarf #1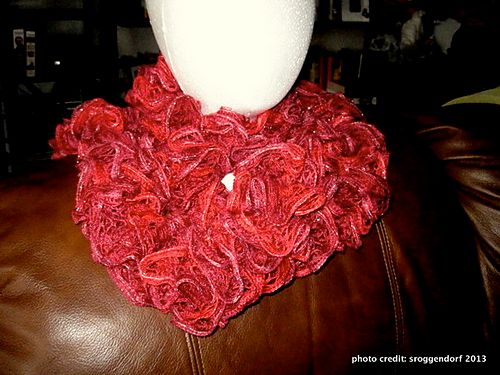 Needle
US 8 - 5.0 mm
Yarn
Knitting Fever Tricor Lux
How much?
52 yards, 200 grams 2 skeins = 52.0 yards (47.5m)
Colorway
red
Dye lot
63
Purchased at
Jimmy Beans Wool in Reno, Nevada
* * * * *
Thank You Gift Scarf #2 (knit in two pieces)
It started out beautifully...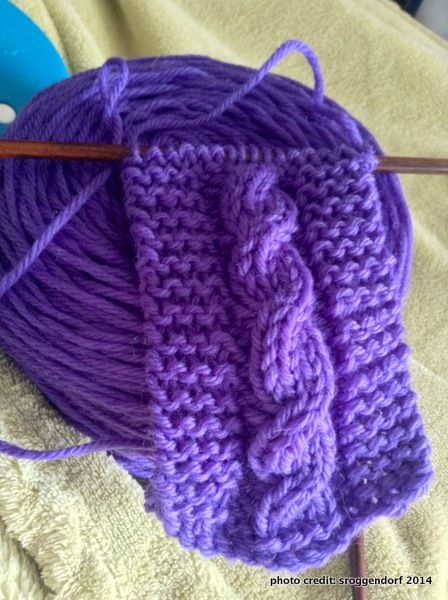 I have no idea what the hell happened that I thought about putting ribbed knitting going horizontal on this piece of the scarf. I blame the bad plumbing virus and fever.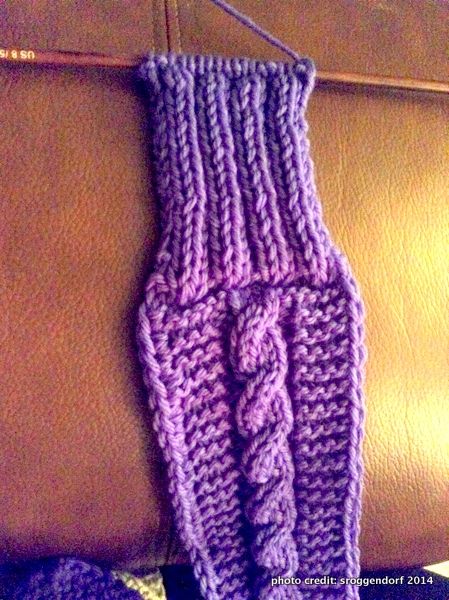 For gods' sakes, 2x2 ribbing.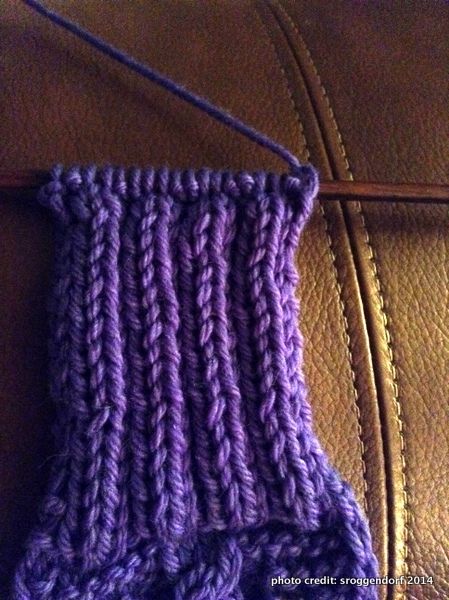 Thankfully, I snapped out of it and frogged the ribbing. It worked out kind of alright...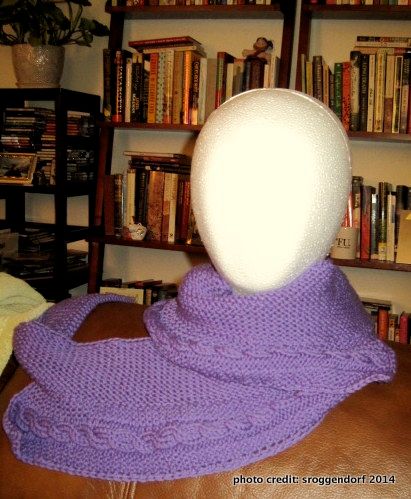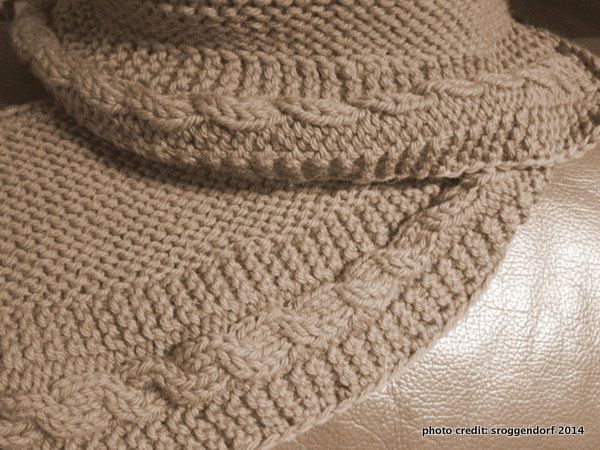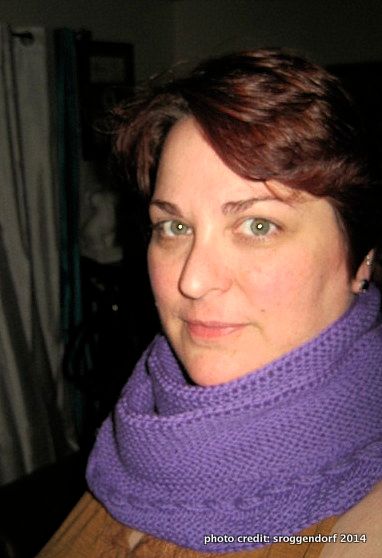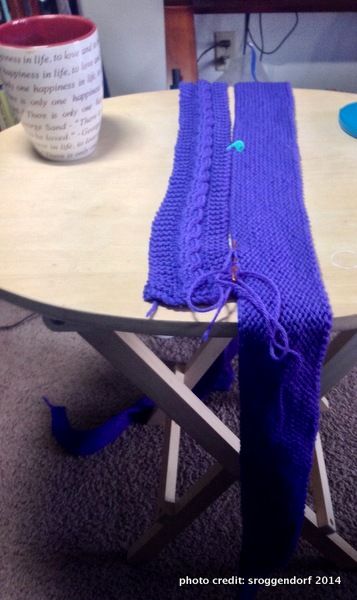 Needle
US 8 - 5.0 mm
Yarn
Cascade Yarns 220 Superwash
How much?
330 yards, 150 grams 1.5 skeins = 330.0 yards (301.8m)
Colorway
Amethyst
Purchased at
Knit & Knot in Bettendorf, Iowa