I wasn't too thrilled with the colors of this yarn kit when it first appeared. They were not the jewel tones that I saw on the website (damnable monitor variations of color saturation).
However, when I began knitting the yarns up in my bastardized pattern, I grew to appreciate the subtle shading. Also? Blue pretty much gets me no matter how light or muted.
And while I've said four times now, "I'll never knit another side-to-side scarf again," because they are tedious. Yet I keep on knitting them. It's the way the stitches line up and give texture to the project that seduces me. The beads were fiddly and those son of a bitches would shoot across the room as soon as look at you, but oh are they lovely in the knit.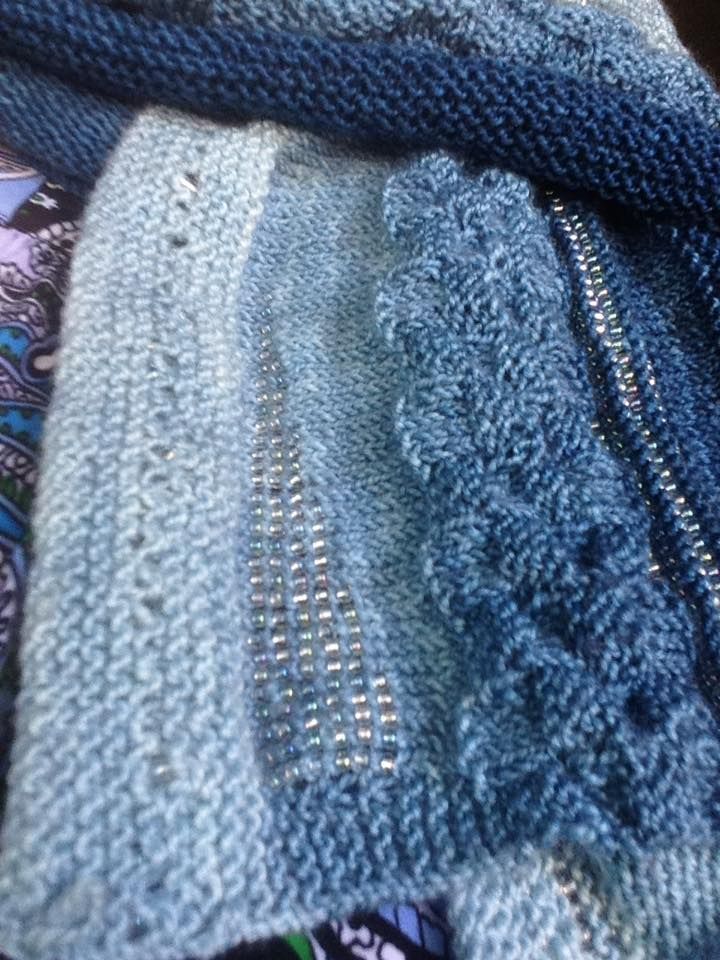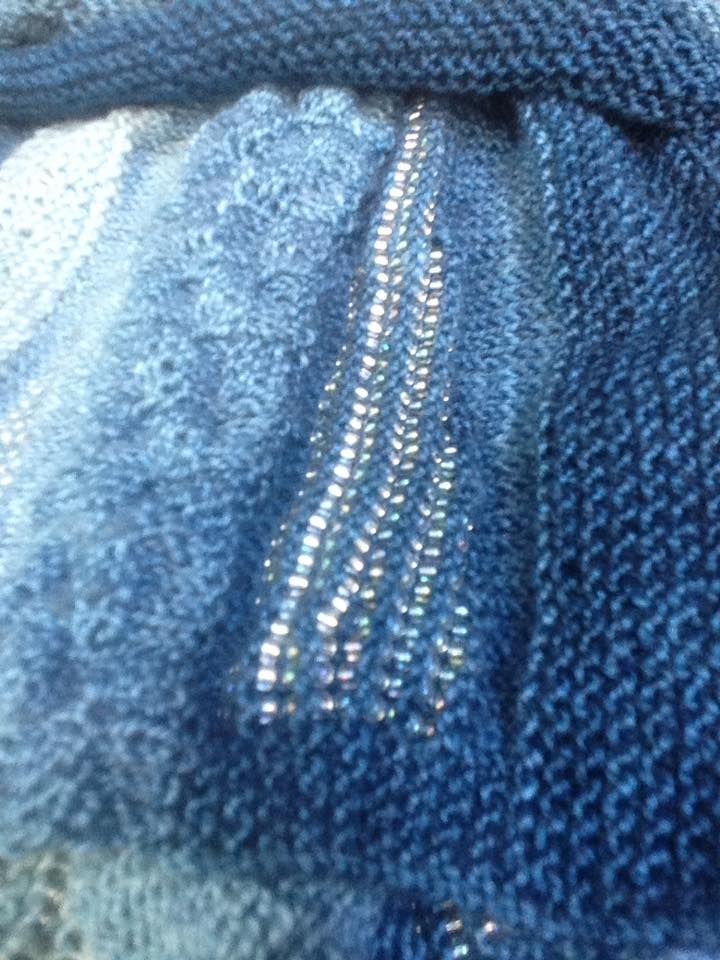 The details:
US 3 - 3.25 mm
Yarn
Miss Babs Yummy 2-Ply Toes
How much?
5 skeins = 665.0 yards (608.1 meters), 185 grams
Colorway
Orion
Bead size
Fiddly tiny son of a bitches