I have so much yarn
hoarded
stashed in only one to a few skeins, that I
a) could only make larger items of knitting if I chose to only knit blankets
b) was motivated to wear multitudes of scarves, hats and mittens.
Neither choice is something I wish to do, so the next choice is to pick persons that will not only appreciate receiving the hats, mittens, and scarves but also wear them. And take care of the items as they will not be made of inexpensive yarns.
I jumped into the stash and pulled out quite a few sexy yarns for persons identifed by the standards listed above. The first was this gorgeous deep blue, hand-dyed, spun with silver strands fingering weight yarn:
Dream in Color Starry Night
. A discontinued yarn (which made me want to hoard it until my death, and then bequeath to some deserving soul who would also hoard it until their own death) which was wonderful to look at as it was to knit.
The scarf is knit from a combination of four patterns, none I liked enough to just knit an entire scarf.
It starts out with quite a few rows of garter stitch, followed by two rows of
Turkish stitch
or Turkish lace (it also goes by four other names). Then the garter stitch rows slowly decrease so that the scarf ends in just Turkish stitch.
I didn't want to end it in just a lace panel, so I used decreasing rows of garter stitch to a point. Then I used crocheted shells for the finished edging (I know so little crochet, this always makes me feel accomplished).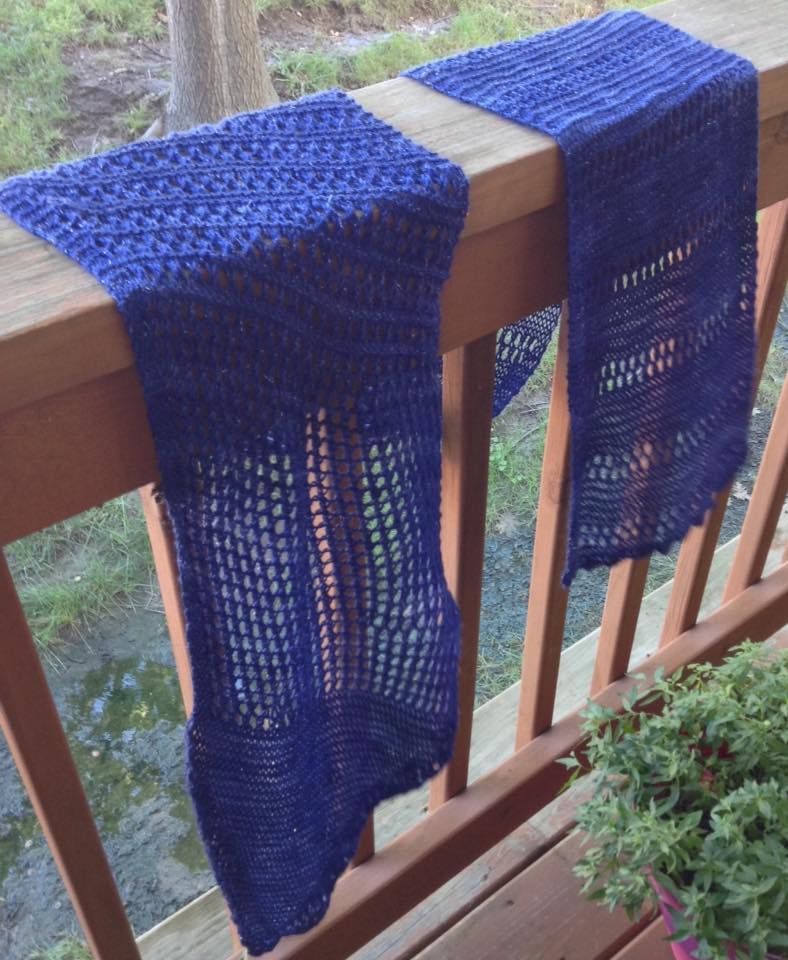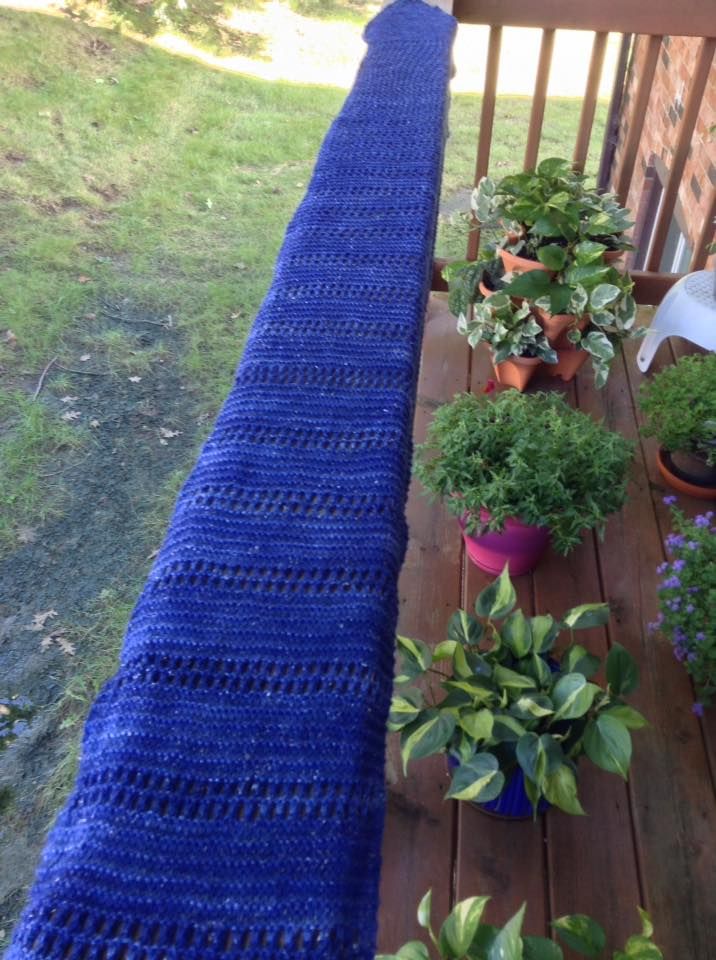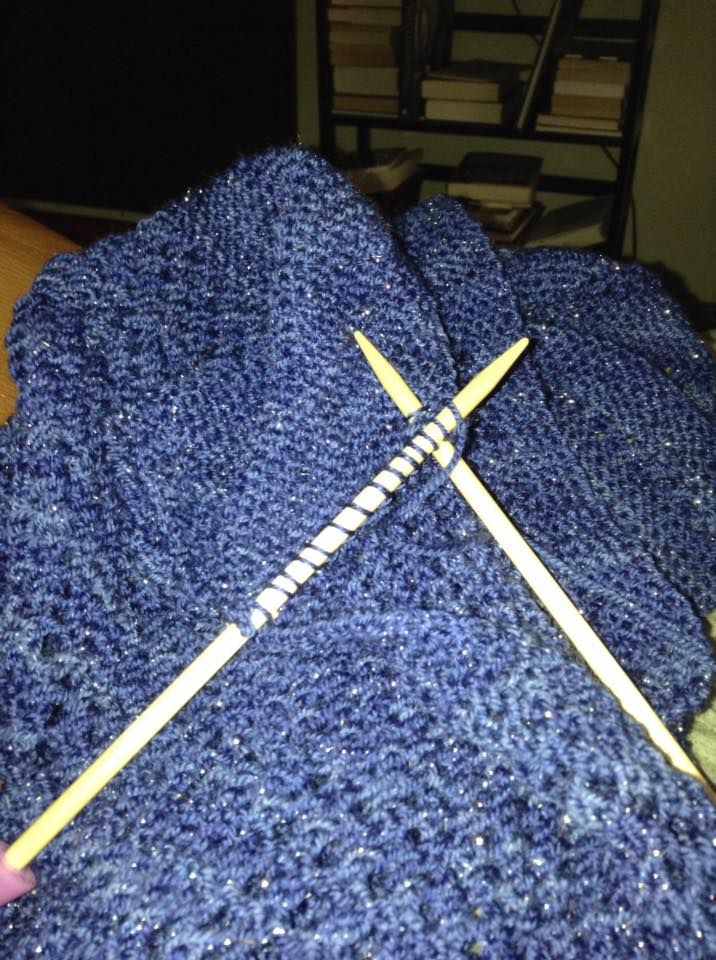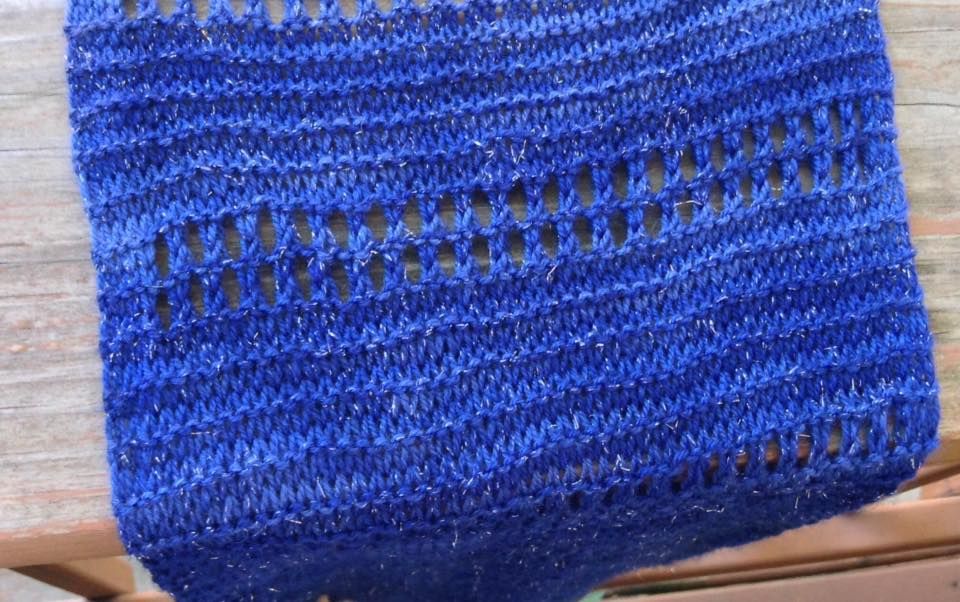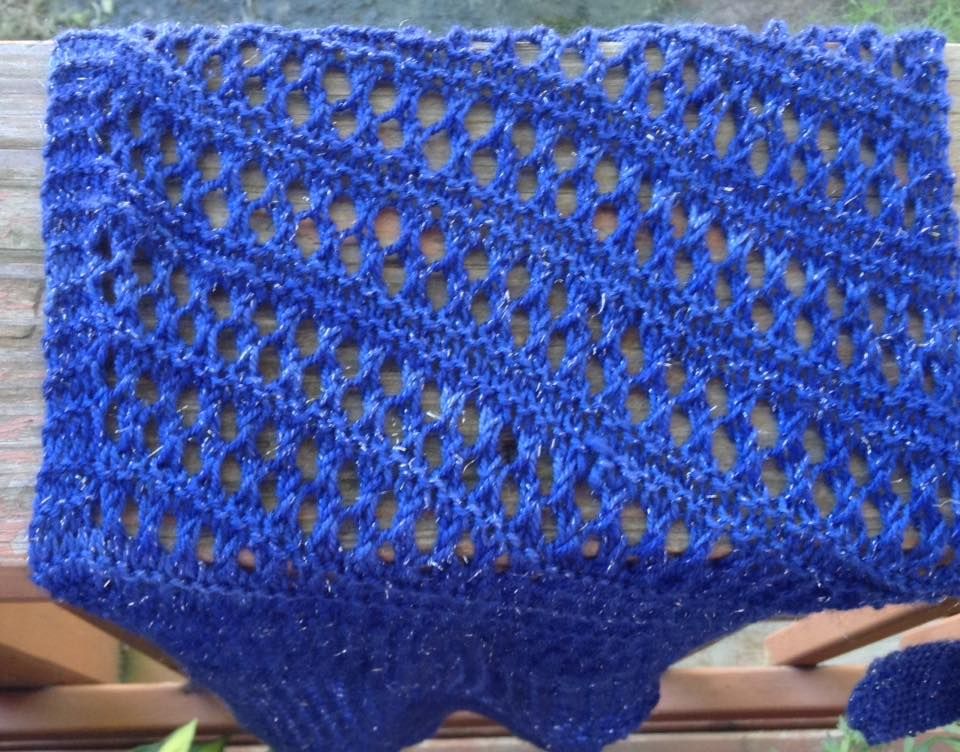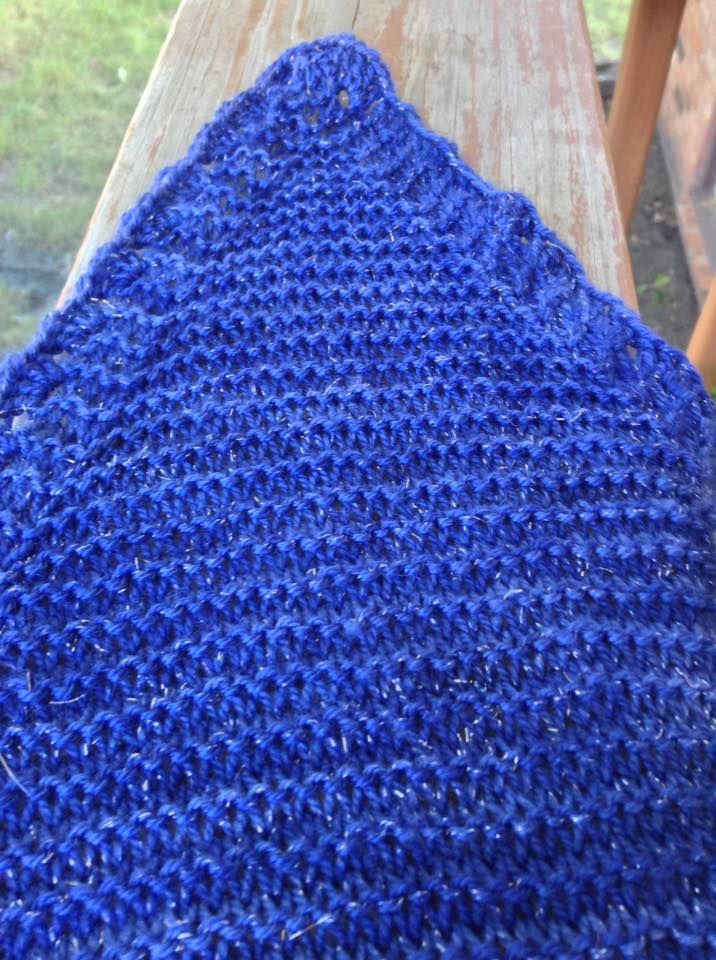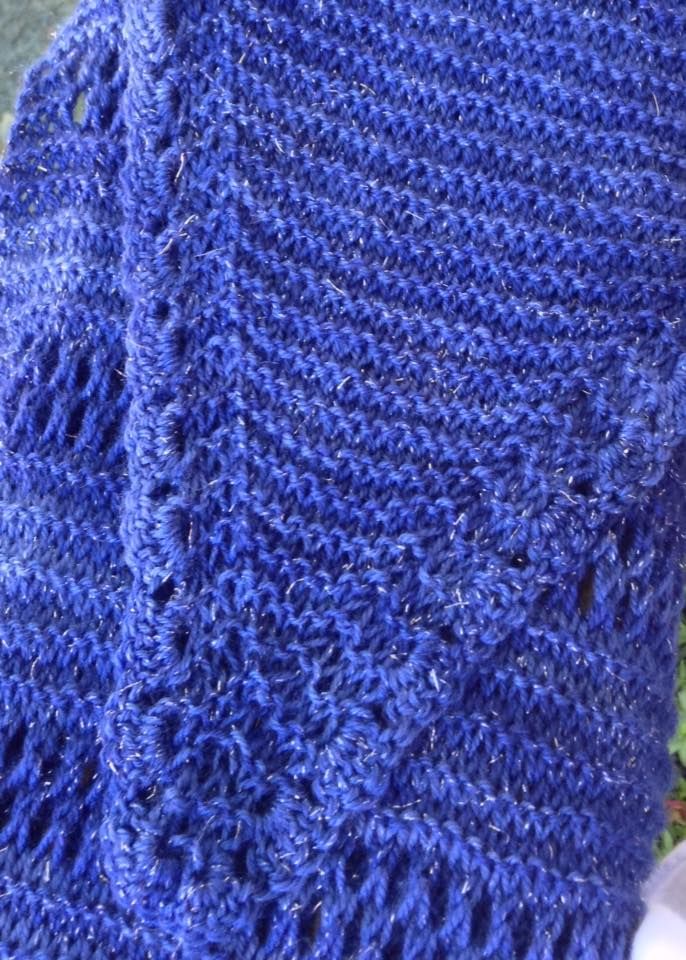 So, the details:
Needle
US 9
Yarn
Dream in Color Starry
How much?
1 skein = 450.0 yards (411.5 meters), 113 grams
Colorway
Romeo Blue