After that brief severe cold snap in December, it's been a relatively mild first few days of January around here. However, it's still getting down into the teens during the night, and the winds are pretty wicked for making temps of 40's feel like 12 degrees, too.
I knit up a pink and white cowl for a friend. One thing I learned, I can barely get a handle on the fiddly nature of the brioche stitch, there is no fucking way I'm going to be manipulating that brioche stitch in 800 variations for a pattern. Not right now at least. So I improvised my way through this cowl.
I wanted to try Fair Isle and found that knitting it in the round, alternating the colors every other row, I really enjoyed. And that it's perfect for Malabrigo Silky Merino which becomes even more soft and with more drape to it after it's had a wash. The floats behind the knit stitches help the material to retain it's shape. I'm quite chuffed to report that the cowl fit my friend and she liked it!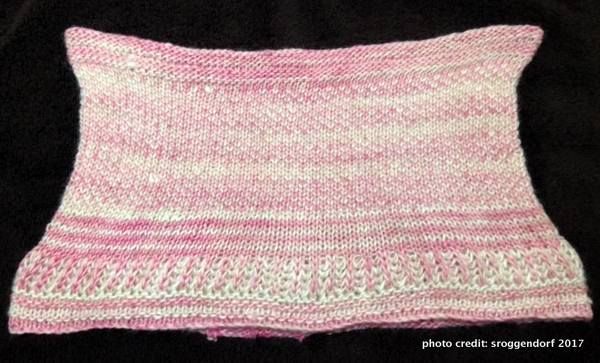 * * *
Finished circumference: 25"
Needles
US 6 - 4.0 mm circs
Yarn
Malabrigo Yarn Silky Merino
Colorway
63 Natural
How much?
0.5 skeins = 75.0 yards (68.6 meters), 25 grams
Colorway
427 Party Pink
How much?
0.75 skeins = 112.5 yards (102.9 meters), 37 grams
Meanwhile, I've a sweater repair that is slow going due to how intricate the knit is, and how tender the yarn has become over the years.
And I'm working on the cuff of thrummed mitten #2, due to another friend by January 22nd!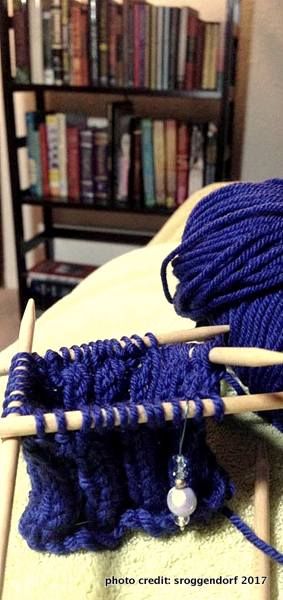 Because we've still the rest of January and all of February to get through. And winter can be an ass.