No knitting content here. I'm taking a bit of break and just working on finishing a simple hat before I begin the next baby sweater for a shower in March.
Here I give you evidence of Tank's slow maneuvers to take over an entire bed: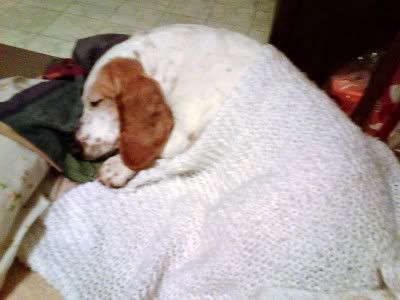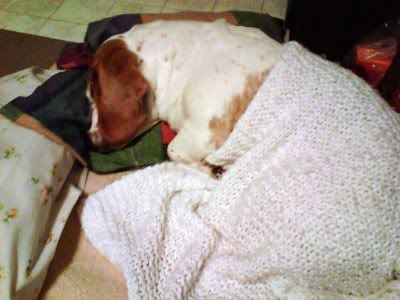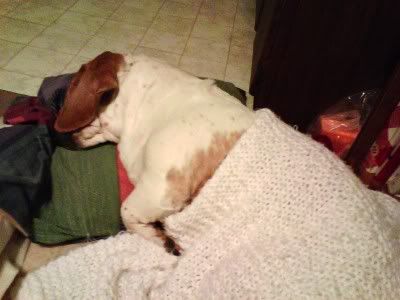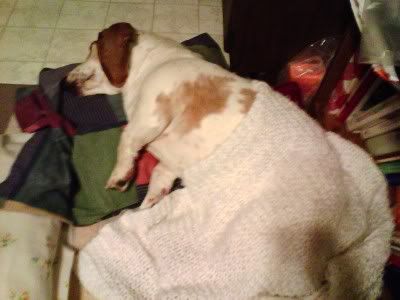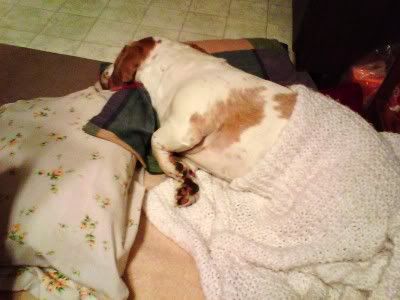 She caught me photographing her, so she squinches up again being all cute: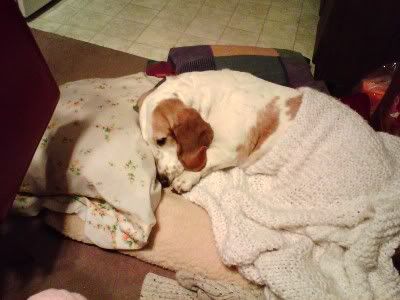 Finally, she can't pretend any longer:
What? It's not like you don't snore like a fully loaded freight train or anything...