I'm 3/4 of the way through the first sock of this second pair. Here I'm ready to snip the yarn to create the foot opening: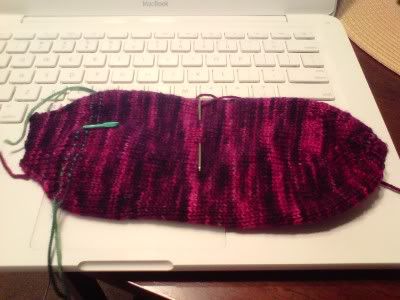 And this is Tank, carefully averting her eyes lest her corneas be singed with the awesomeness of the sock...
I have to admit, I'm the only one that thinks this is awesome due to the fact it's my second pair using this pattern
and they fit as nice as the first pair
!
Otherwise, they're not so awesome...merely charming.