The Yarn Harlot spoke about
Jacob Sheep a while back
.
And she made something beautiful that I'm not talented enough to knit.
I sort of fell out of my chair in my excitement, then got back in it and ordered some...and it arrived this week.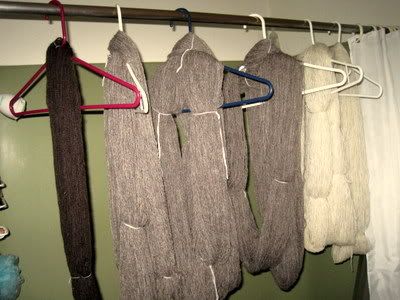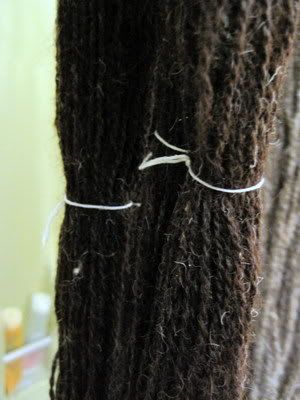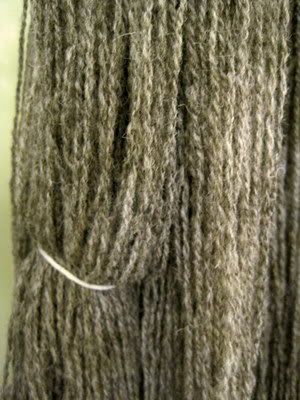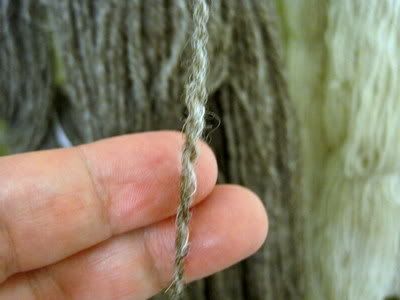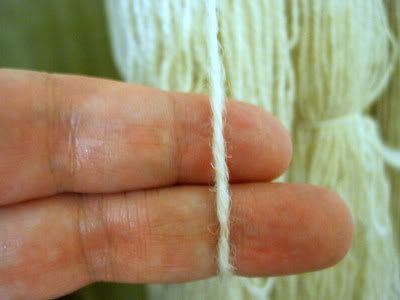 The dark brown/natural black was from
Brush Creek Wool Works
. The gray and white skeins are from
Crafts at Bluffton
.
Oh, and I'm going to turn it into an Elizabeth Zimmerman
Pi R Squared shawl
.