*
Not even close to the Boss. Although, I did listen to "Tunnel of Love" and "Wrecking Ball" albums quite a bit while knitting it. Since I was fondling it so much while spinning the fiber, I thought I should give it a name. Bruce seemed appropriate.
I finished reknitting my yak yarn. And I'm very please with how it turned out. And so very warm for the next drop in temps we'll have some time in the near future.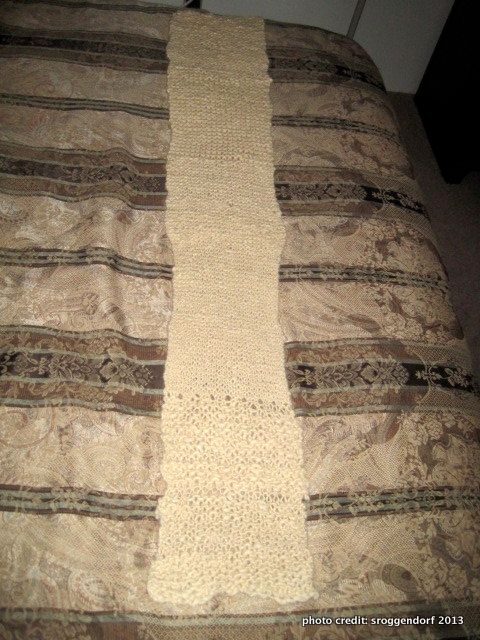 * * *
Fiber: depigmented yak from Huacaya Farms
Amount: 300 yards
Needle: size 8 and size 10.5
* * *
Meanwhile, back at the ranch, I'm working on a hat for a friend. I adore this Malabrigo Rios yarn in "carrot" colorway, and I'm not much of an orange fan.