After receiving Titania (yak/silk fiber), I was moved to pull Bruce out and begin reknitting it.
I had frogged it a few years ago when I wasn't happy with the texture/pattern of the knit. I have a few, better, ideas now.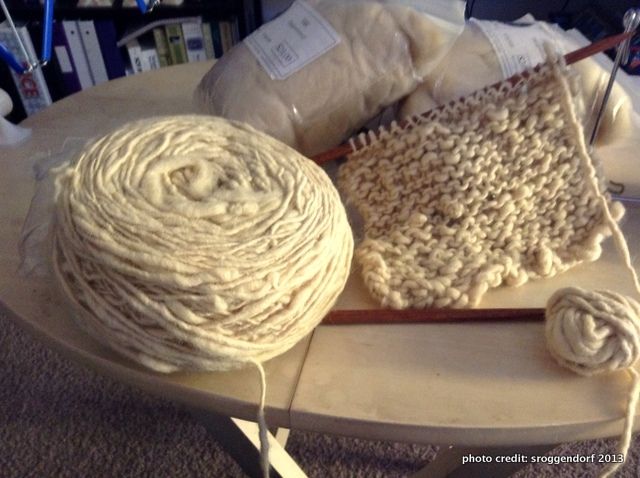 This also means I dug out Bruce the Younger (100% yak fiber) to begin spinning again: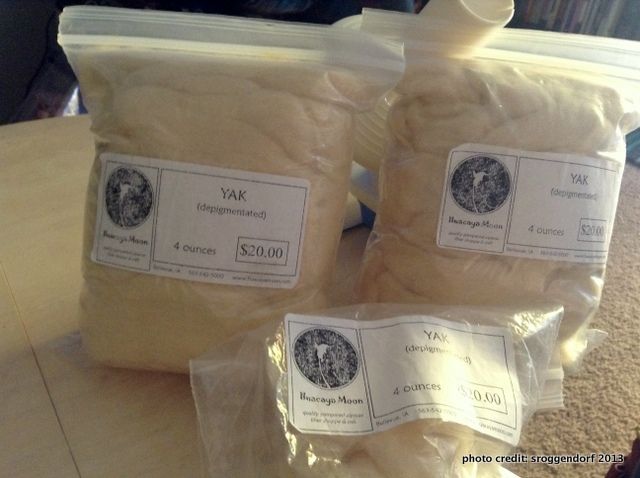 However, it has been a few years due to various circumstances since I spun anything:
I'm going to start on merino, which has more heft to its draw than the tender yak fibers. Then I'll go to my other merino, custom dyed colorway.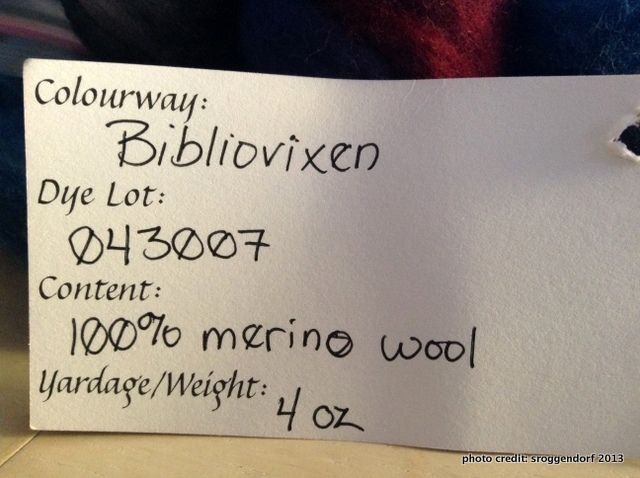 Then on to Bruce the Younger. Then Titania.