Stealth gift knitting, my favorite kind especially when I find the perfect fiber and colorway in a yarn to use!
Fosse appreciates the excellent yarn: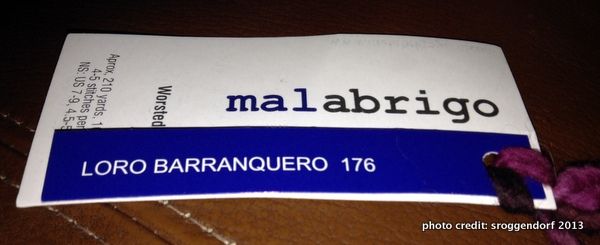 When I did a search for "Loro Barranquero" last night,
this is the info that popped up
. (Totally work safe.) Huh. Who knew, right? The person I'm knitting this for will appreciate the info!
Unfortunately I've yet to get in a light that truly shows off the colors properly. The colors are deep and more earthy colors. The light I've taken the photos in make them almost day-glo, but they're not bright at all.