I've been busy organizing things before the upcoming holidays. Book titles on
Goodreads
, yarn stash, knitting projects on
Ravelry
and here, too. Go ahead, take a peek at the side bar for the new layout of WIPs, Napping WIPs, To Do, and Finished. I'll wait.
I've been fondling some gorgeous, soft merino yarn that I bought (what seems eons ago) from
Celtic Memory Yarns
. Photos really don't do it justice. I'm going to knit a scarf out of this beautiful yarn, linen stitch, lengthwise.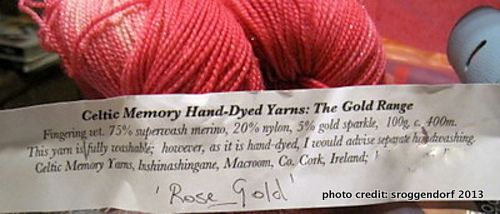 What? What holiday gift knitting?
*
saunters off to go look for holiday sugar cookies
*