It was an amazingly fine Wednesday given the way it had started out. At lunch I had to take care of a few things, so a friend and I got carry out from
Red Ginger
(the Maki Rolls are wonderful!), and sushi always makes me feel better.
While waiting to pick up the food, I managed to purchase
two
1/2 price coupons for Knit and Knot (a total of $50 for $25).
But wait, there's more!
The Yarn Harlot published the hotly awaited
pattern for her Cloisonné mittens
I've been lusting after ever since she began her experimental knitting of them.
Then it was the SnB for a knit night at
Knit and Knot: A Yarn Boutique
! (Thanks again, Joy - we had a GREAT time!)
And these are the yarns I purchased for the two pairs of mittens I plan to do for myself sometime after I get the shark mittens and fish hats done...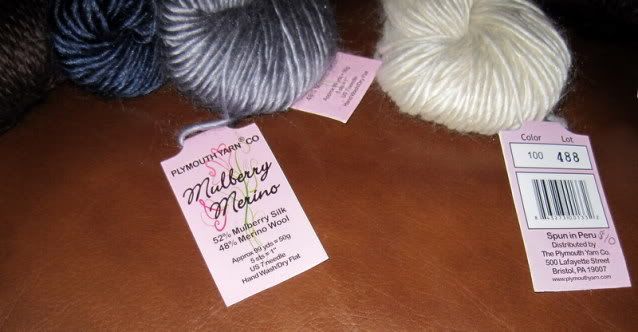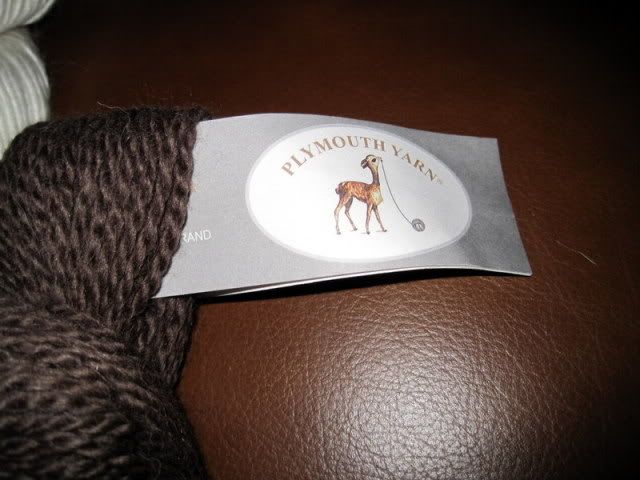 Meanwhile, back at the ranch: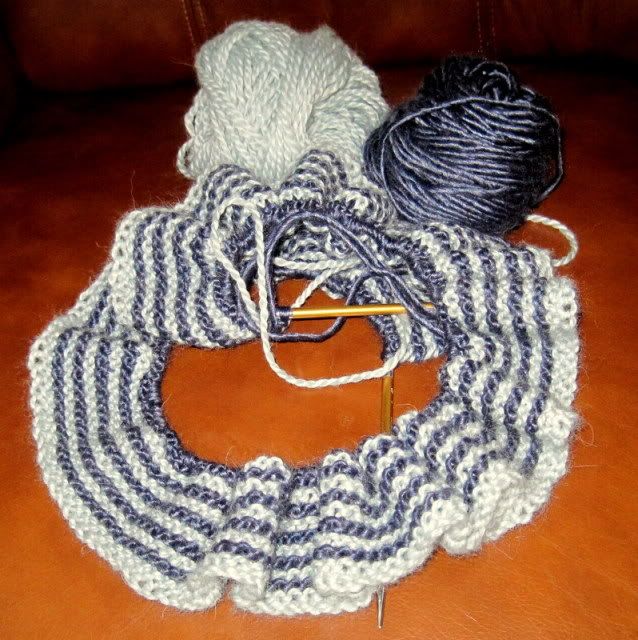 I'm cooking along on the beautiful side-to-side scarf. It's so soft (alpaca, silk, merino) and so pretty (blue!), it's going to be hard to let it go to my friend. However, she deserves the love for all the good she's done for me.
I'm almost at the 50% point now. I love the stripes: