Damn this getting older gig, after all that cleaning yesterday and in spite of daily workouts, I woke up stiff and achy.
After getting myself some tea and getting the Tank set up for geese guard duty (they gather at the golf course across the way from us, Tank likes to keep an eye out and give a warning growl to the rowdier ones, as if they cared...):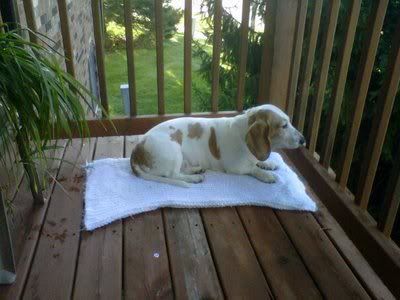 I finished the edging on the one sleeve and the bottom of the baby kimono sweater: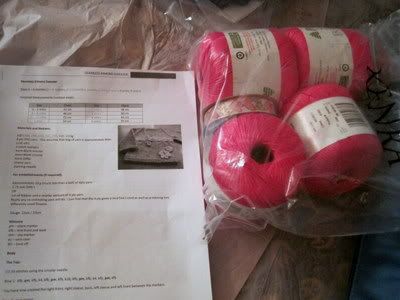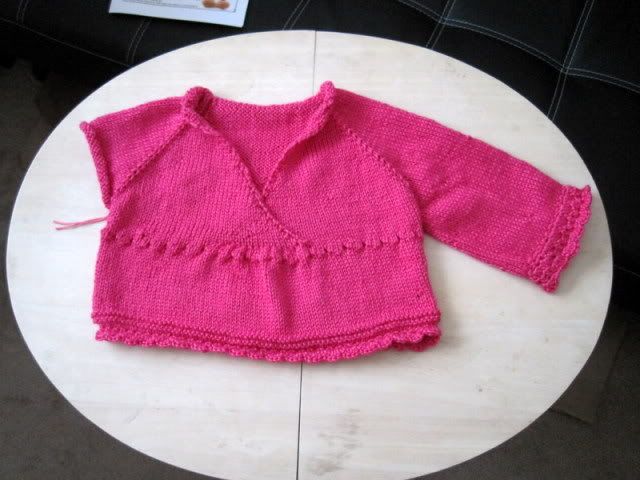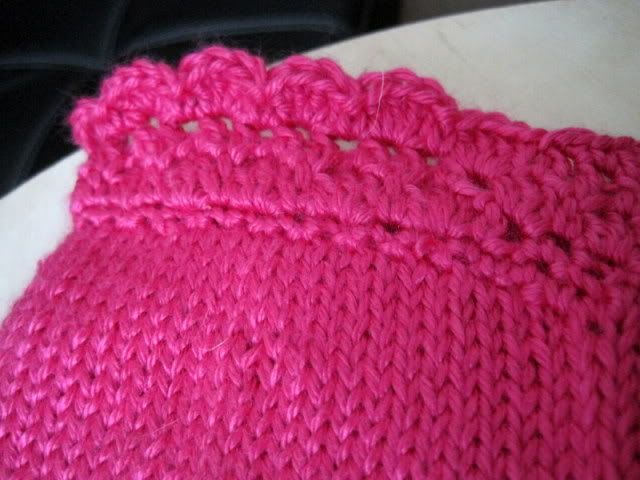 As you see, there's just the one sleeve and the ribbon to thread through the eyelets.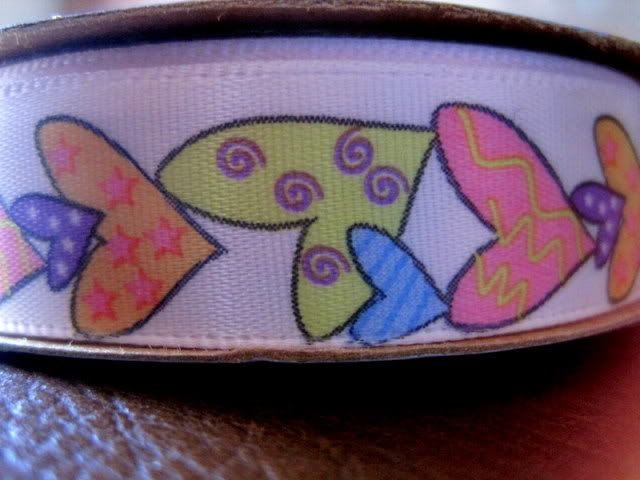 Then it will be given a bath and blocked.