There's something about baby sweaters with stripes that just appeals to me.
Maybe because it breaks up yards and yards of knitting? Maybe because the babies and toddler look like cute, colorful bumblebees in them? Maybe there's somewhere in my subconscious that equates the stripes with those
striped lollipops wrapped on a stick
?
Whatever it is, I like knitting striped baby sweaters whenever possible. Right now, it's a striped version of this sweater that I'm working on: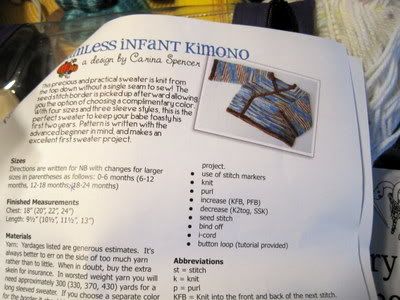 The yellow is in both the pink flecked and white flecked yarn: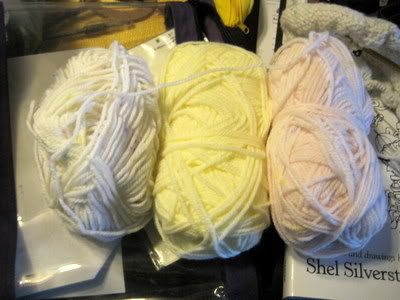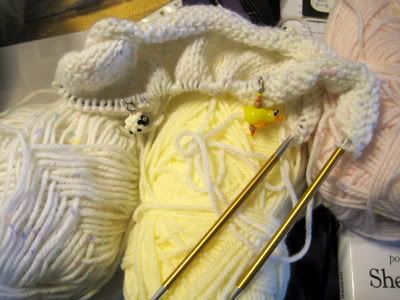 Yes, that's a glass stitch marker in the shape of a duck: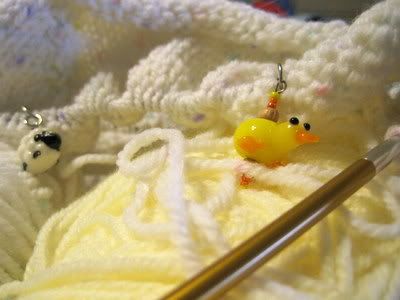 Meanwhile, I'm going to be working on a striped version of a seed stitch sweater for Enzo in these colors (Plymouth Encore Worsted - Dark Brownheath and Woodbine) from
Jimmy Beans Wool
: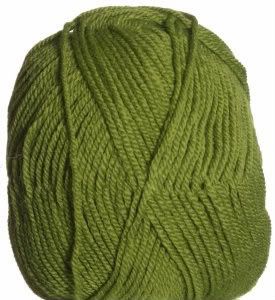 And for Mallory, I'm knitting
this version of Oriental Lily
(but not as long as in the photo) in these colors (Plymouth Encore Worsted - Green and Baby Pink) from
Jimmy Beans Wool
: