But not really...the weather is fairly similar, gray and rainy skies today:
However, it's not Ireland, not by a long shot from what I've heard from others and read for myself. Yet, what is this in my mailbox?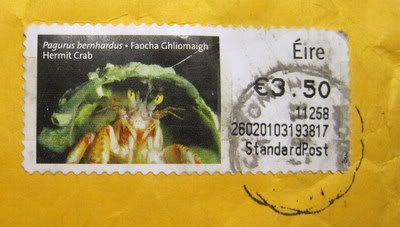 This label should read "Happiness" is enclosed. However, then the customs agents would be suspicious and open my package. Then they would be envious and coveting of my treasure, and I don't think I would ever have seen it. But slap "Yarn" on that label? Came through unmolested....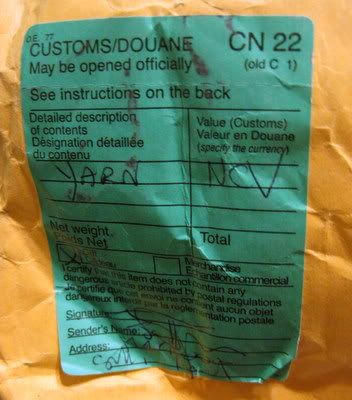 Isn't it gorgeous?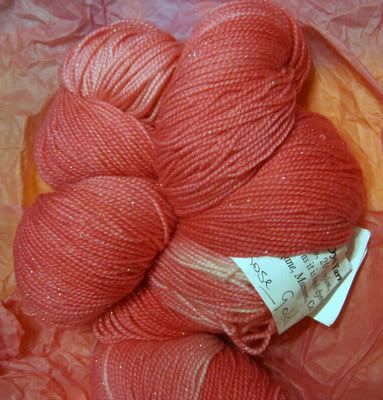 These photos just don't show how rich and deep the rose and pinks are in this yarn, and how it sparkles with the gold: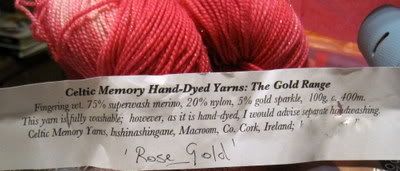 And
it's kismet that I found the perfect hat pattern for myself
.
You can see the various kinds of dye wonder from Celtic Memory Yarns over here!