Holiday WTF:
I made the unfortunate decision today to go out and take care of some errands. Tank had her nails clipped and I had to get the beloved FUBAR BB fixed (again, but we figured out the root issue and it's been fixed but good now).
PEOPLE! Not only does the first snow of the season cause people to lose all abilities to drive wisely in inclement weather, apparently last-minute holiday shopping causes people to drive as if they were participating in NASCAR trials except with a full field. As I was driving the Sumo Beast with a bit more caution, I saw seven (7!) near-collisions in an hour span of time.
I was never so happy to be home as I was this evening.

Tank Update:
She is well-pleased with the heated dog pad/bed. She no longer violently shivers (to the point of looking like she's having convulsions) while snoozing at my feet.
Knitting Update
:
I had some holiday baking gigs get paid up this week. It helped offset some tuition and textbook bills for college and pay a medical bill. I had some leftover and after debating about it for three days, finally broke down and ordered the 5" length of Bryspun DPNs, sizes 2 through 8. I really like using these DPNs for the hats and mittens I knit. They should be here mid-next week.
The fingerless mitt #1 had to be ripped back a bit and re-knit. They were too long and the pattern was messed up a bit: I somehow began a seed stitch instead of 1 x 1 rib. Once the shorter Bryspuns get here, I can finish the thumb on #1. At SnB last night, I began #2. The Malabrigo Twist is lovely to work with (very smooshy soft) and the color is typically gorgeous Malabrigo saturated hue.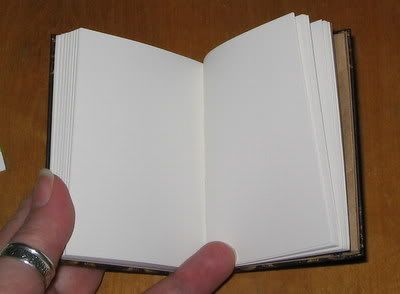 A Festivus Miracle*
:
I spent part of the past week of evenings doing some research into
this beautiful reader
and determined to find one that wasn't the full price, new, and purchased from some business that wouldn't be accused in the near future of laundering money for the Russian mob (I succeeded, I think). I hope to have it in my hands by tomorrow afternoon. I already downloaded a few books to my MacBook:
Life
A Christmas Story
Johnny Depp
Strippers, Drag Queens, and Beauty Pageants
And borrowed from my library:
The Dog Who Couldn't Stop Loving
. The *main* reason I went ahead and purchased the Sony Reader is the fact that I can get books anywhere AND borrow titles from the library on it. I'm not stuck with Amazon's Kindle and what they have to sell me.
(*This is the only episode of "Seinfeld" that I watched in its entirety...brilliant!)
Tomorrow, ah, tomorrow I will show you pictures of my shame in using the remainder of my funds. Except I'm not ashamed of nothin'...