Poor Tank, she has no idea the
new sweater
has arrived...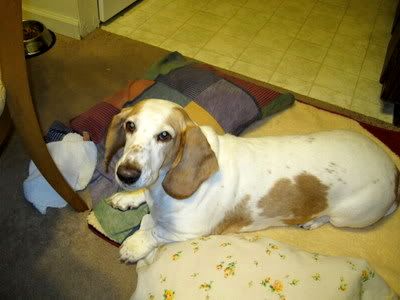 Looks great in the package!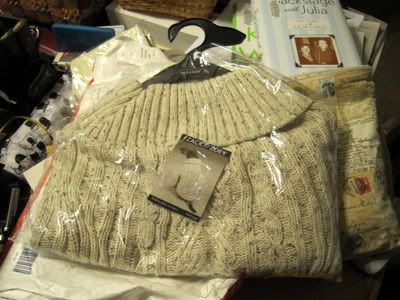 Hmmm, seems a bit long.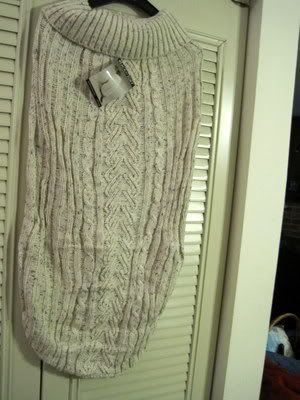 So, nothing ventured, nothing gained I put it on the Tank.
What the hell is

this

?

This is retribution for those nights I was sleeping on your head at 3 am, isn't it?
I have to admit, it's baggy in the belly even though it fits her shoulders, neck, and chest:
Time to pull a Gandhi! Passive resistance, she can't put any more crap on me...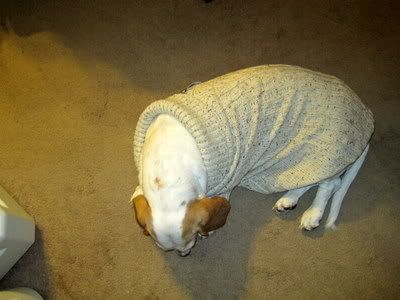 I'm going to ask a friend of mine who also sews about how to alter this sweater so that it fits in her belly. Otherwise, I'm happy with it even if Tank feels I'm tormenting her...she's lucky I've not ordered that
hot dog costume
.