One of the members of the gifted SnB group created a "flurry of snowmen" for the holiday season. Of course, I wanted one in blue and with a bit of attitude, so I ordered one from her...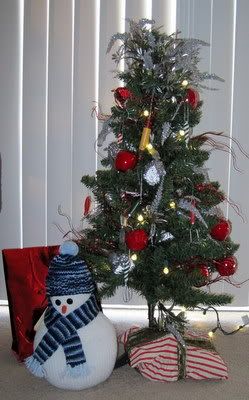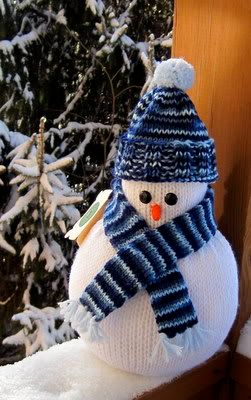 Someone was not happy that I had closed the blinds and forgotten to reopen them after photographing the snowman. This had cut off the sunshine to her sunning spot.
Ahem...
Soames is now residing in his spot for the rest of the season, next to my collection of
witches balls
: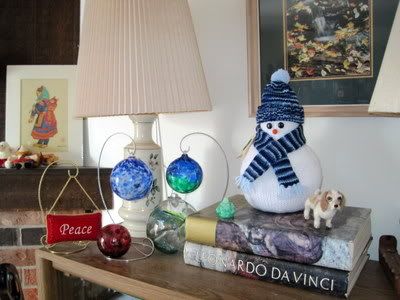 as well as my wee Buddha, and the felted basset hound a friend sent me: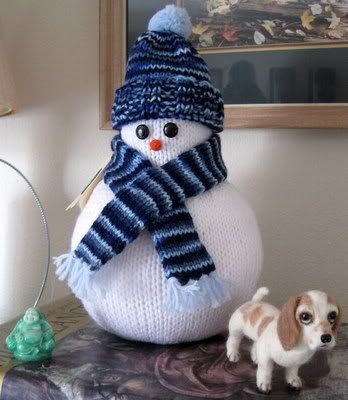 If you would like to order a snowman, drop me a line or post a comment and I'll hook you up with the creator of Green Button Girl Creations!