The doggy coat is still "in transit" WTF that's supposed to mean by USPS standards. It could be vacationing in Miami for all I know.
However, I'm happy the booties arrived for upcoming deeper snows and January weather.
These are size medium for Tank's paws. While I'm *very* satisfied with the way they slide on her paws, she was less than thrilled.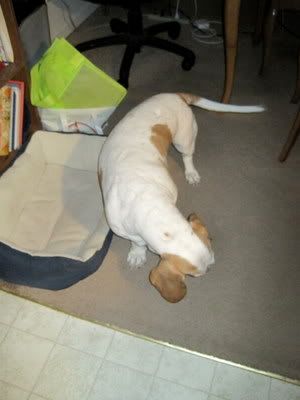 Wha... There's something on my foot!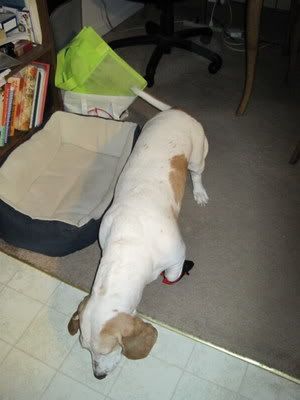 What did I step in?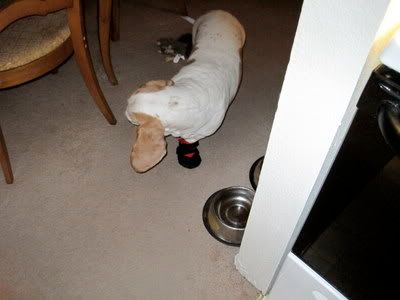 OMG now they're on *all* my paws!
I really need a drink, I hope there's doggy gin in here.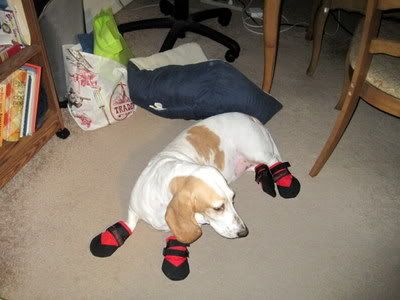 What fresh hell *is* this?
Once these are off, I'm gonna go throw up in your bed.
You're kidding, me, right? A stupid biscuit for that torture? Where are the marrow bones of contrition and apology at?!