Yes, indeed.
One too many Tug O' War with the bloody thing and the tail is toast: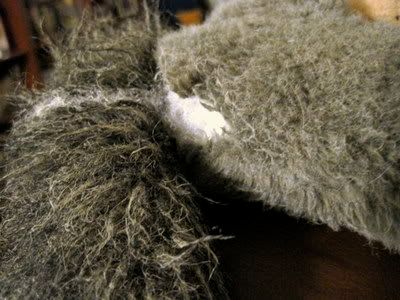 So while Tank and I made a trip out to Petco, I found there was a sale on the squirrel toys. We came home with a herd of them:
Large, medium, and itty-bitty: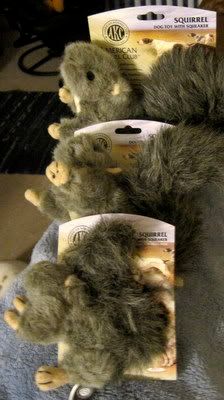 Tank was too busy horking down a rawhide treat to pay much attention at first: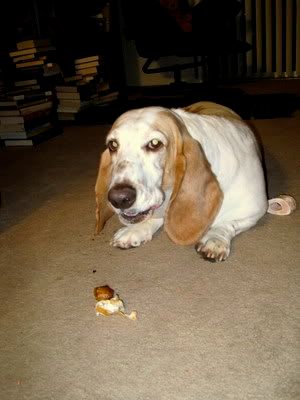 When she finished, she was all over the herd of her damn squirrels, poking them with her nose to make them squeak:
Then it was time to play throw, bite-squeak-bite-squeak-bite-squeak, return, TOW, and repeat. When she was tired of that game (with all three of the damn squirrels), she put them in a pile to keep an eye on them:
Aaaahhhh! Devil dog!
Once they were in a pile, then she'd lie down on them which made them squeak, so she'd get up and adjust herself over them and flop down, only to have the pile o' damn squirrels squeak again. She was getting annoyed and I was laughing so hard, I couldn't take a photo.
She finally gave me and the lump of squirrels a dirty look and went and had a lie down on her heated doggy bed, where she promptly fell to sleep and snoring.
Yeah, still stupid with dog love for her.