Funny, I can't stand driving across town for 20 mins or so to a shop for buttons (it seems like driving to Montana) but I can get my ass half-lost to northwest Illinois and hour away to go look at yarn.
And only half-lost due to my GPS system. I'm terrible with directions. Even with really specific instructions with a friend, Google maps, Mapquest, and my TomTom (with the voice of Billy Connolly), I will second-guess myself or over-think what the instructions *really* mean, and boom! I'm lost. It's a gift.
However, with the TomTom on board the Sumo Beast, it can recalculate where I need to go from wherever I managed to get myself.
The only problem is that when I'm heading for the northwest Illinois area, Billy insists on taking me through back roads to get to my destination. It's as though Billy is trying to get me to certain areas of the state to reenact scenes from
Deliverance
or the cannoli scene in
Goodfellas
.
This time, I ignored Billy's demands of "turn right!" and stayed on main roads that had been plowed and road signs that gave me the destination I was aiming for in clear language and mileage distances. Billy was not happy and kept belting out "turn left, then turn left again!" or something similar. At a stoplight in a small town, I finally reached over and turned off Billy (but kept the map up), and cranked up some kd lang.
When I reached my friend's (Jill) place, I was given a belated holiday gift that I had been lusting after:
Yes! The Sunbeam donut maker that's now discontinued! I see low-fat cake donuts in my near future.
We hit the road and had some fantastic burgers at a pub by her place. Then it was time to go driving a bit to find the first shop. We're driving along and chatting, and after about 30 mins, I said: "You know, I think I should ask...I keep seeing signs for Indianapolis. Is that where we're heading?" Her reply: "Not quite all the way there." This remark cracked us up (you had to be there).
Finally, we arrived at the destination (not quite Indianapolis):
This shop was wonderfully situated next to a bead shop, a quilt shop, and a cooking/baking school and cafe. I walked away with these items, after much internal dialogue about the difference between "need" and "want":
Yes! More sock yarn! Hey, I've used up two skeins out of the 15 I had, time for a replacement skein: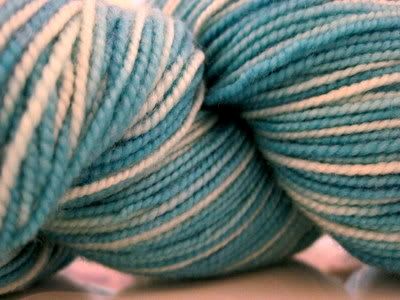 Then there was impulse purchases. The first being pure fun, pretty, and some use to a knitter: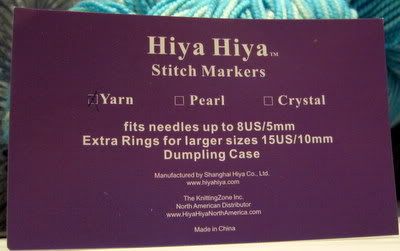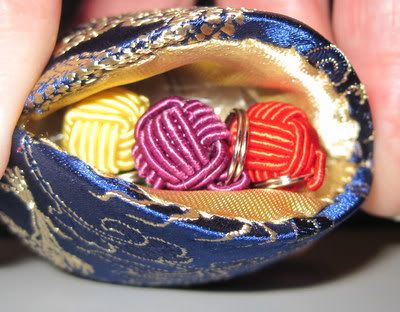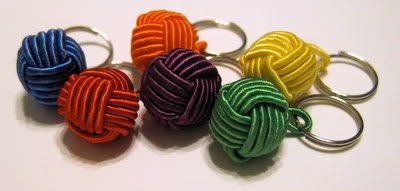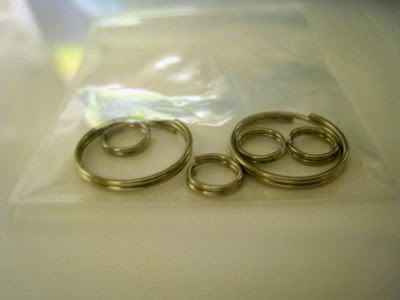 And then a wee light, which I used last night and it lit up the knitting I was doing last night during a tricky bit of increasing:
The light bit swivels:
After our haul, we jumped in the car and headed for the next yarn shop:
After some poking around, chatting a bit, and resisting yet another
Namaste bag
, I found a lovely skein of merino/alpaca to make another hat for a friend:
Since it's Sunday, it's time to curl up with a hot cup of tea and a book. Later, there will be football (Packers/Bears) and then PBS
Downton Abbey
with knitting.